The CMS behind dynamic digital experiences
With the ability to launch, manage and scale unique digital experiences, it's easy to see why Drupal has become one of the most adopted Content Management Systems across enterprise and all tiers of government.
Powerful decoupled core to meet and adapt to any business requirement
Simplicity for editors and custom authoring workflows that work on any device
Granular component customisation within the administration interface
Extensive support for accessibility and design standards
Seamless integration with enterprise search, ERP and CRM applications
High adoption across global enterprise and the Australian government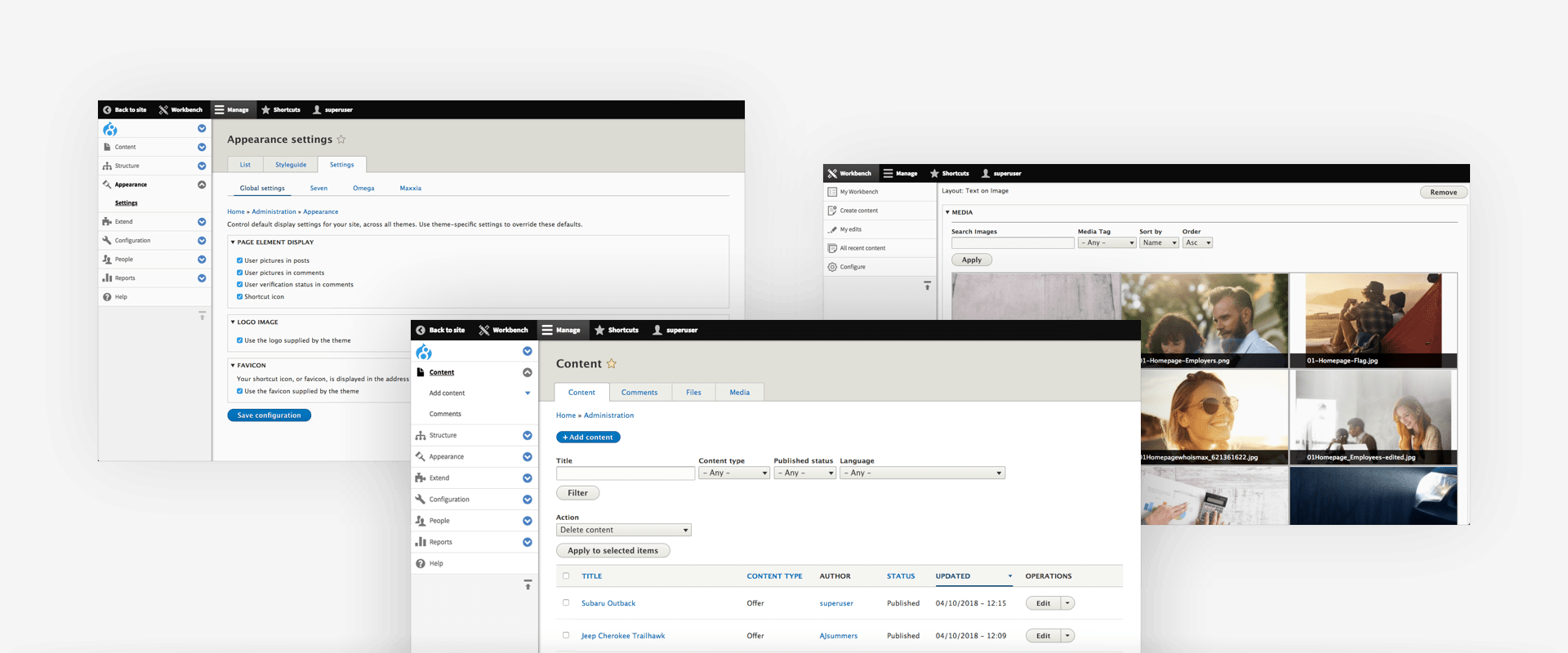 We're Drupal Experts
Our award-winning team of 30+ experts have built an expanding portfolio of 200+ Drupal builds for some Australia's most recognisable brands and largest government agencies.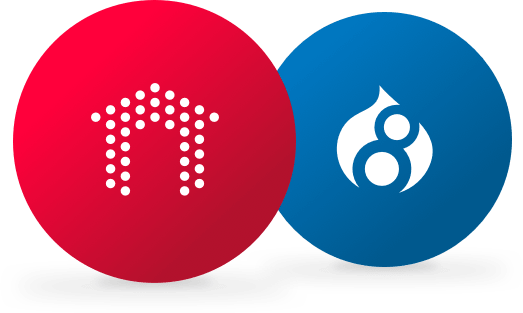 Drupal Strategy and UX
Our technical team collaborates closely with our service design team, who adopts a human-centred philosophy, placing great value on enhancing end-user experience.
Drupal Development
We've fine-tuned our development approach, upholding best practice and quality assurance testing throughout our Continuous Integration pipeline.
Drupal Hosting
We provide solutions for all Drupal hosting requirements, from virtualised cloud-based environments to shared VPS's. Whether you need to host  a modest brochure site or want to auto-scale to meet the needs of millions, our experts have you covered.
Drupal Support and Maintenance
Our services are back by 24x7 critical support SLAs from our dedicated service desk, offering disaster recovery, managed code repositories, security monitoring and the backing of our expert Drupal development team.
Drupal Code Auditing
Rest easy with a comprehensive report on the health of your existing Drupal site. Analysis includes: Drupal Core Health, a contributed module check, and a module-by-module review of your handwritten code against Drupal coding standards.
Drupal Performance Testing
Our in-depth performance testing covers all angles. We're able to identify bottlenecks and recommend improvements in the source code, infrastructure capacity and configuration, caching and content distribution networks.
Brands our Drupal Team have worked with
Acquia partnership
Established by Drupal's founder Dries Buytaert, Acquia provides enterprise level services and training to the Drupal community. We are close partners with Acquia in the Asia Pacific region and regularly work together to deliver world class transformative business solutions.
Doghouse were recent recipients of the 2017 Public Sector Acquia Engage Award in Boston for the State of the Environment Report. This was internationally hailed as a revolutionary digital transformation.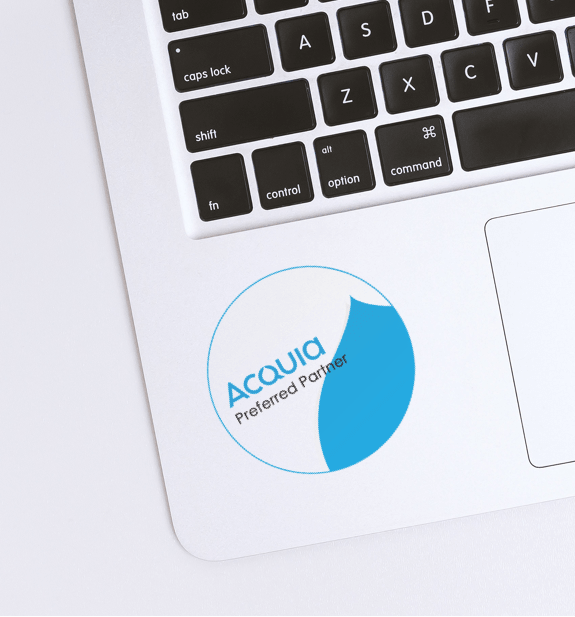 Sponsors & organisers
Doghouse are ongoing sponsors of Drupal South conferences. We strongly believe in supporting and expanding the Drupal community throughout the Asia Pacific region. Locally, we host Drupal meetup events and run Drupal workshops to drive the ongoing adoption and engagement across developer and business communities.