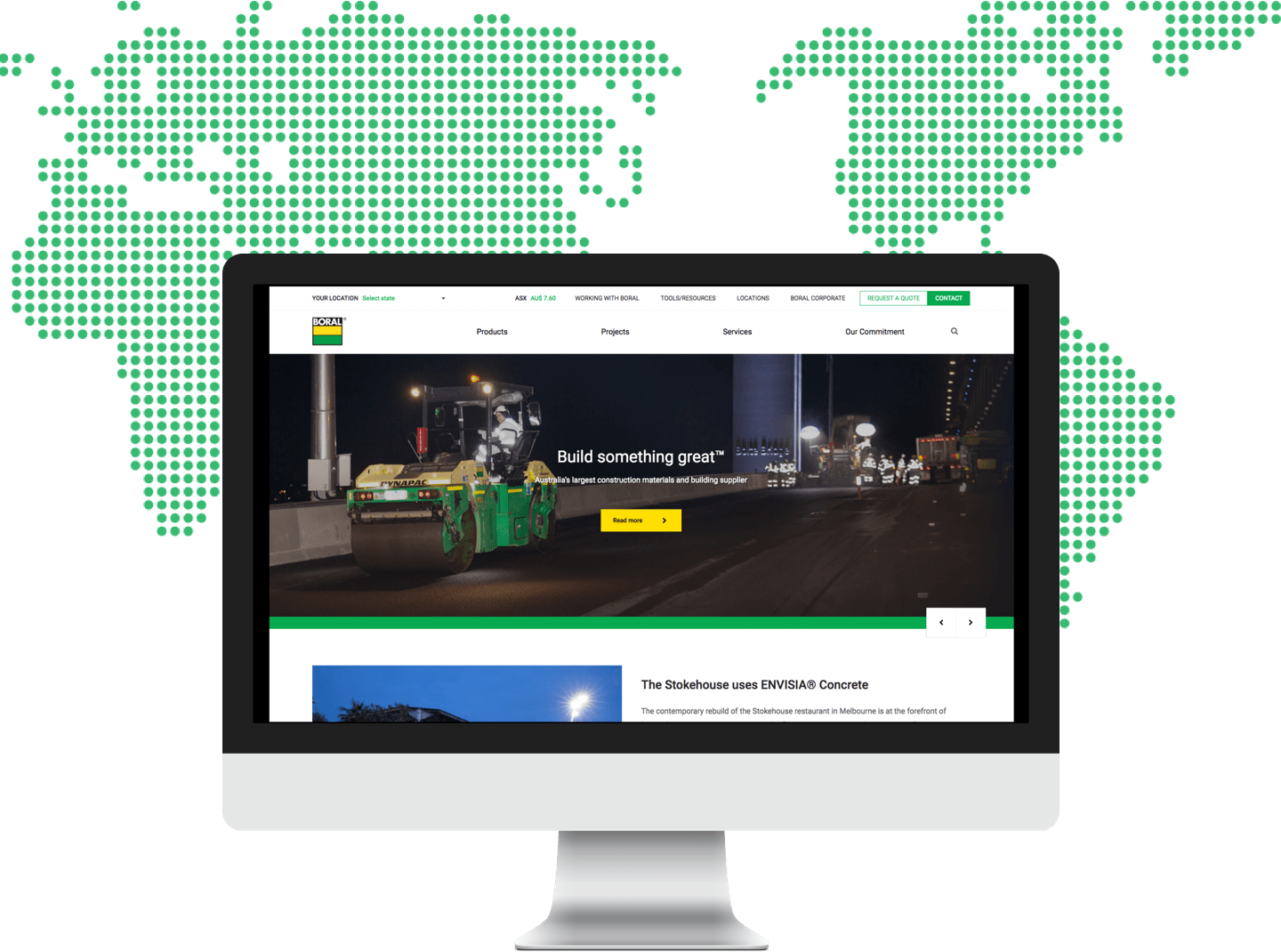 Simplify complexity
With multiple dimensions of product attributes, hundreds of product types, thousands of combinations, and thousands of stores nationwide, how could we make it easier for people to find what they're after?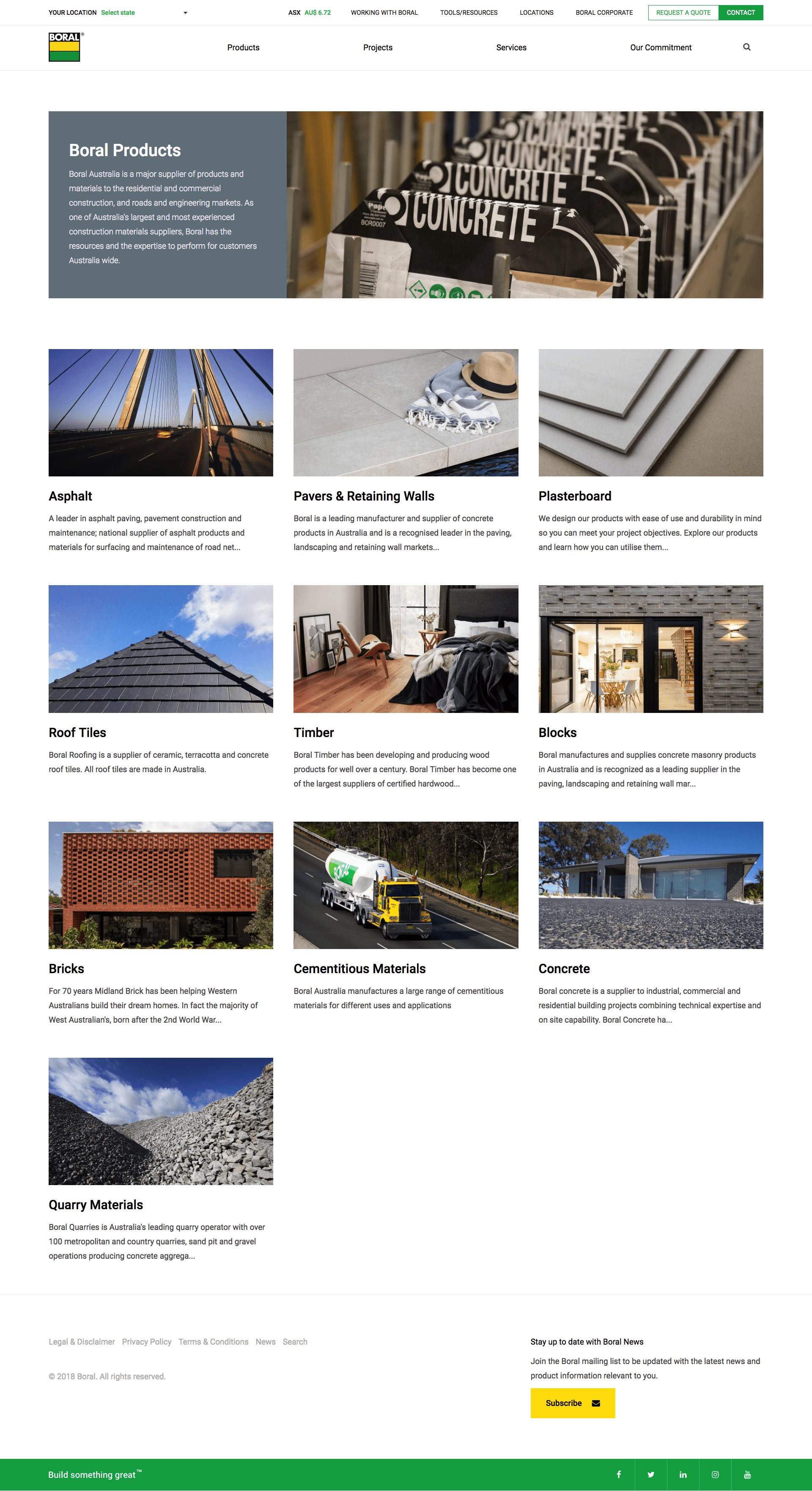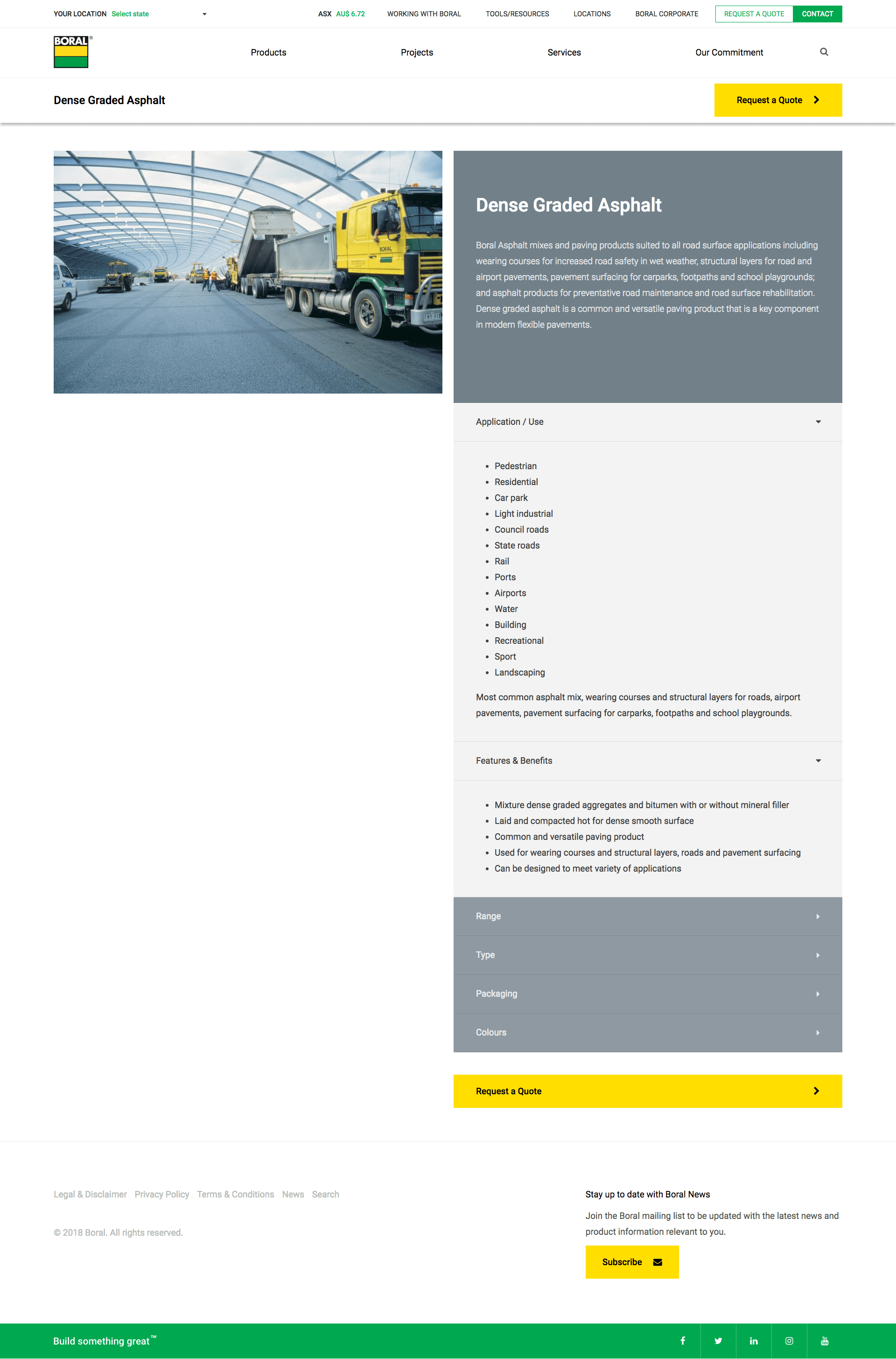 Built for people
Identifying personas and mapping their user journeys were key to the successful design, architecture, and delivery of the Australian and international websites.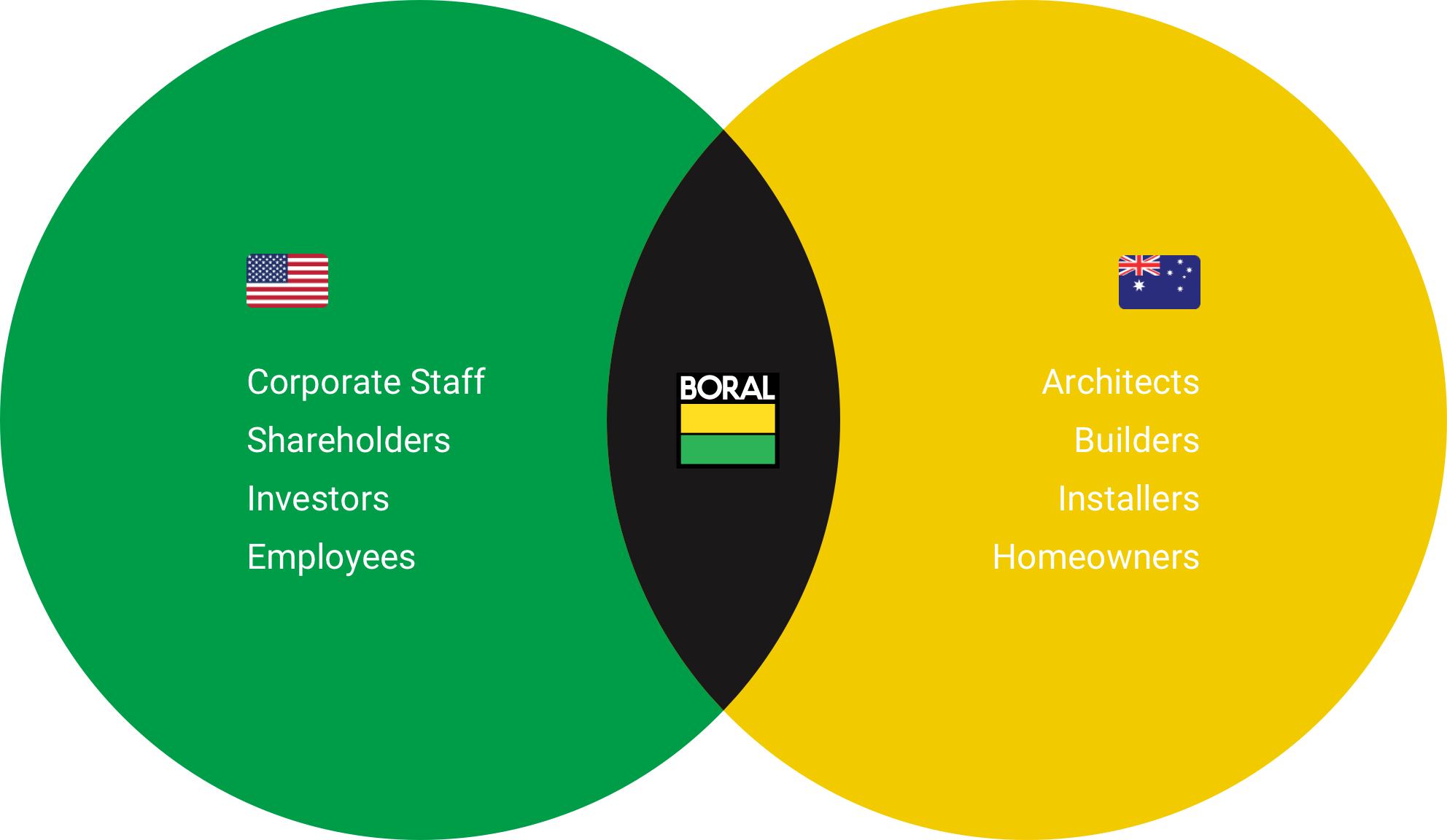 Realtime GPS Truck Tracking
On a busy concrete pour, every minute counts. Knowing for certain your truck is on the way can make all the difference! Based on up-to-the-moment GPS data, the front end uses Knockout coupled with a powerful REST API to deliver responsive and real-time tracking.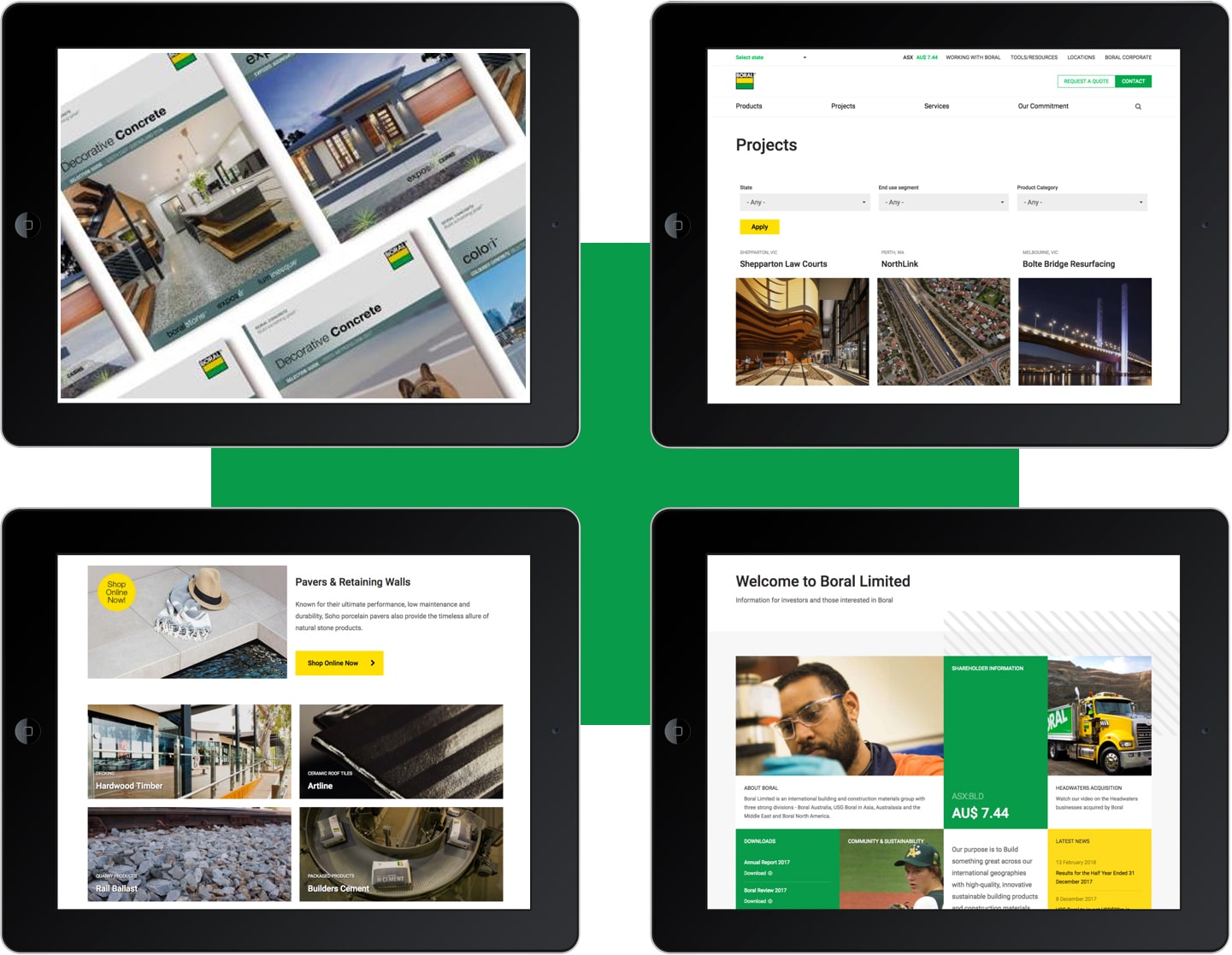 Built for administrators, too!
Web content administrators are on the forefront of maintaining and updating the site on daily basis. Ensuring administrators can easily create, maintain and manage the complex and dynamic content for the Boral website was a key focus of our User-Centred Design process.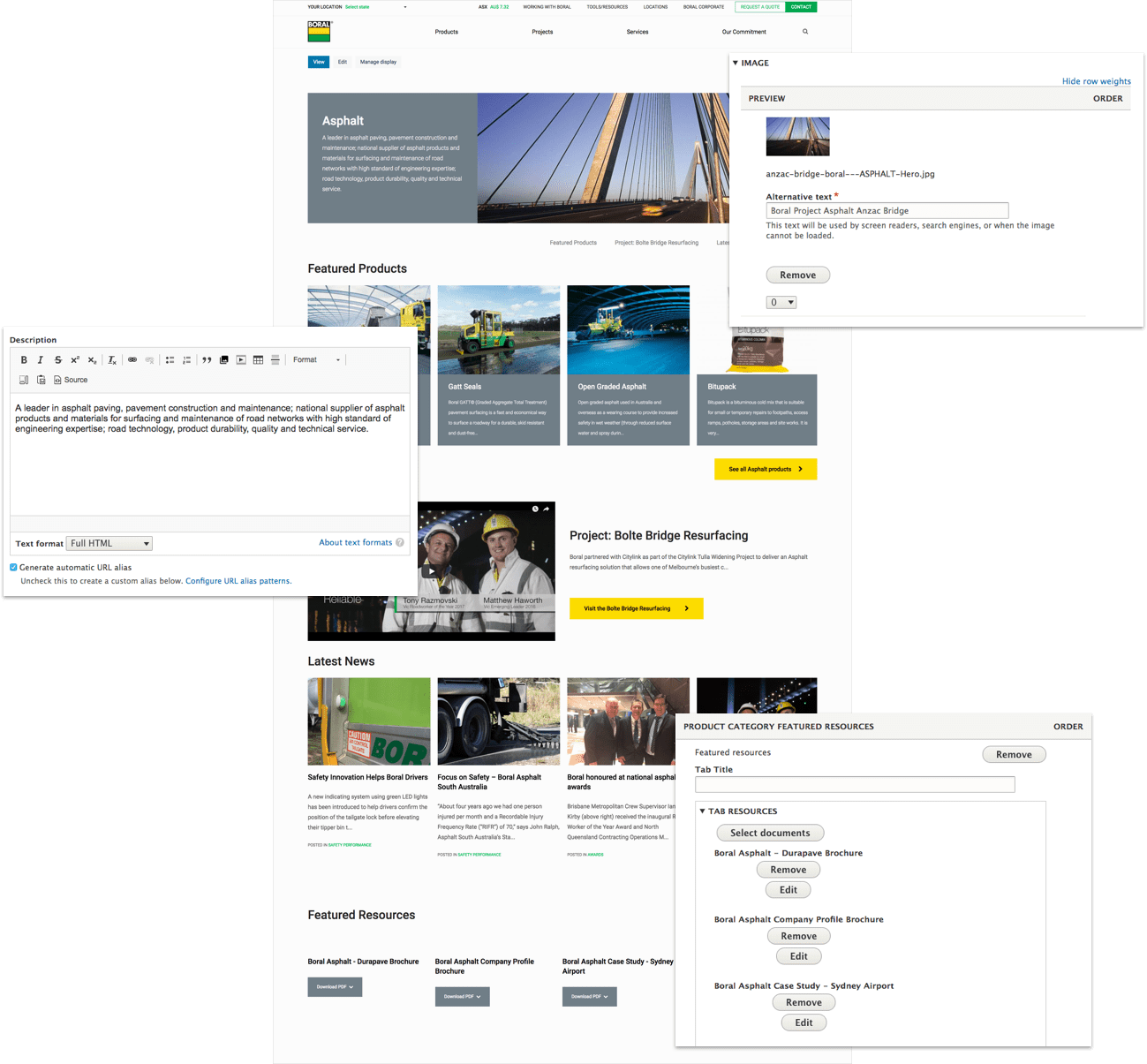 Working with our Partners
Doghouse Agency are Acquia's preferred Drupal development service provider in Australia. Leveraging our strengths, we work together to deliver world-class solutions and optimise websites for production-readiness on Acquia's world-leading, high-performance cloud platform.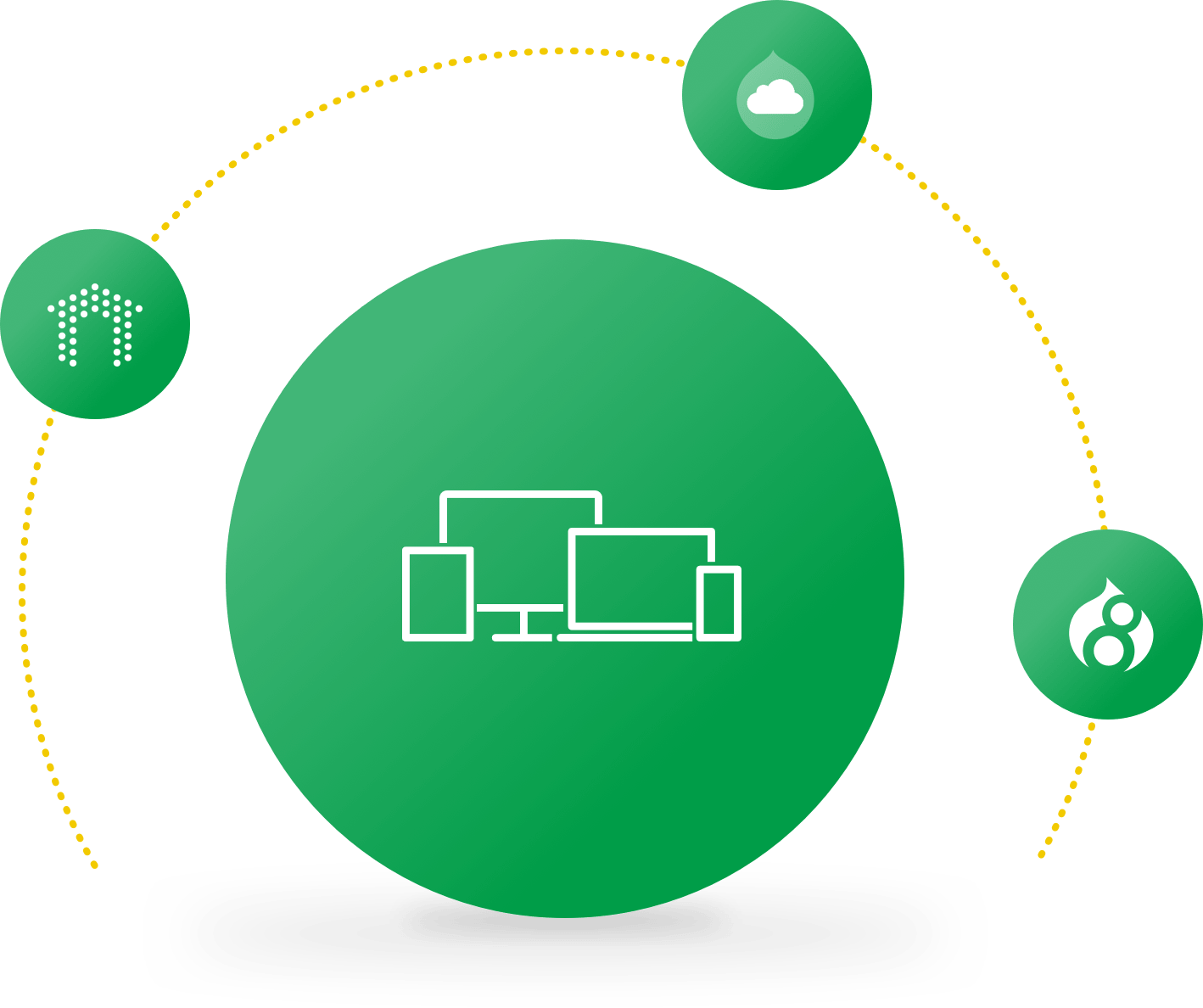 Delivery and beyond
Whether it's tracking trucks in real time or serving up some of the finest building products on the market, Doghouse has the skills and enterprise experience to design and deliver industry-leading digital transformations. Hit us up below if you have a project you'd like to discuss!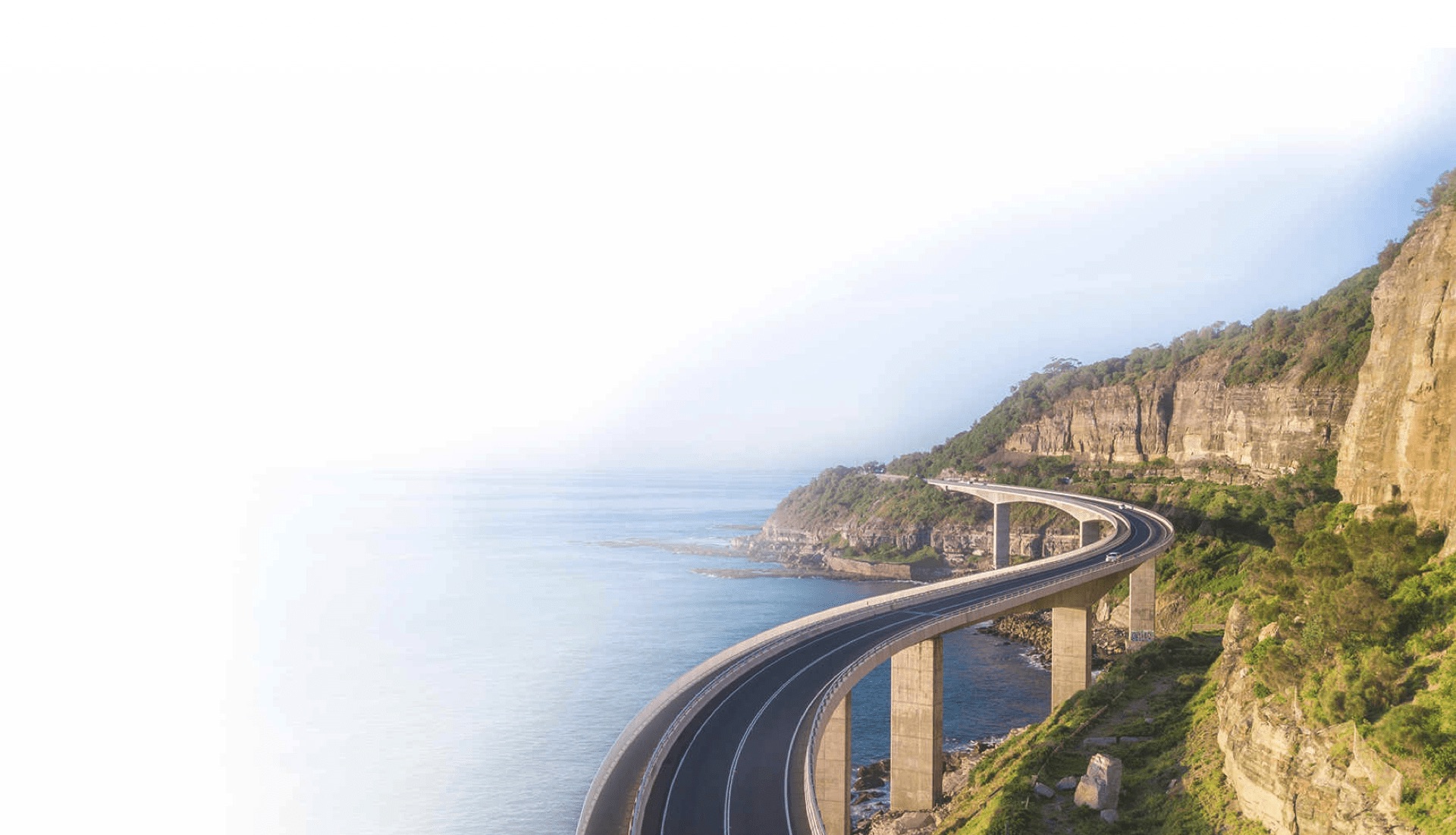 KeepCup

Converting unique shopping experiences for global B2B and B2C users into sales

WA.gov.au

Making it easy for people to connect with services in large complex organisational hierarchies