New customer portal facilitates customer acquisition
Established in 2012, Tango Energy is the retail arm of renewable power generator Pacific Hydro, In the competitive Victorian electricity marketplace, Tango Energy quickly emerged as a top player, garnering an award for customer satisfaction.
Anticipating ongoing growth, Tango Energy wanted to make its sign-up process easier for customers while reducing its acquisition costs. Doghouse helped the award-winning retailer through engineering decoupled middleware application and front-end client portal.
Easy sign-up with dynamic web application
Scaling for growing customer volumes with Elastic Cloud
Progressive processing of complex meter data
Decoupled middleware applications built on Laravel
View historical bills and pay online
View and compare custom usage periods
False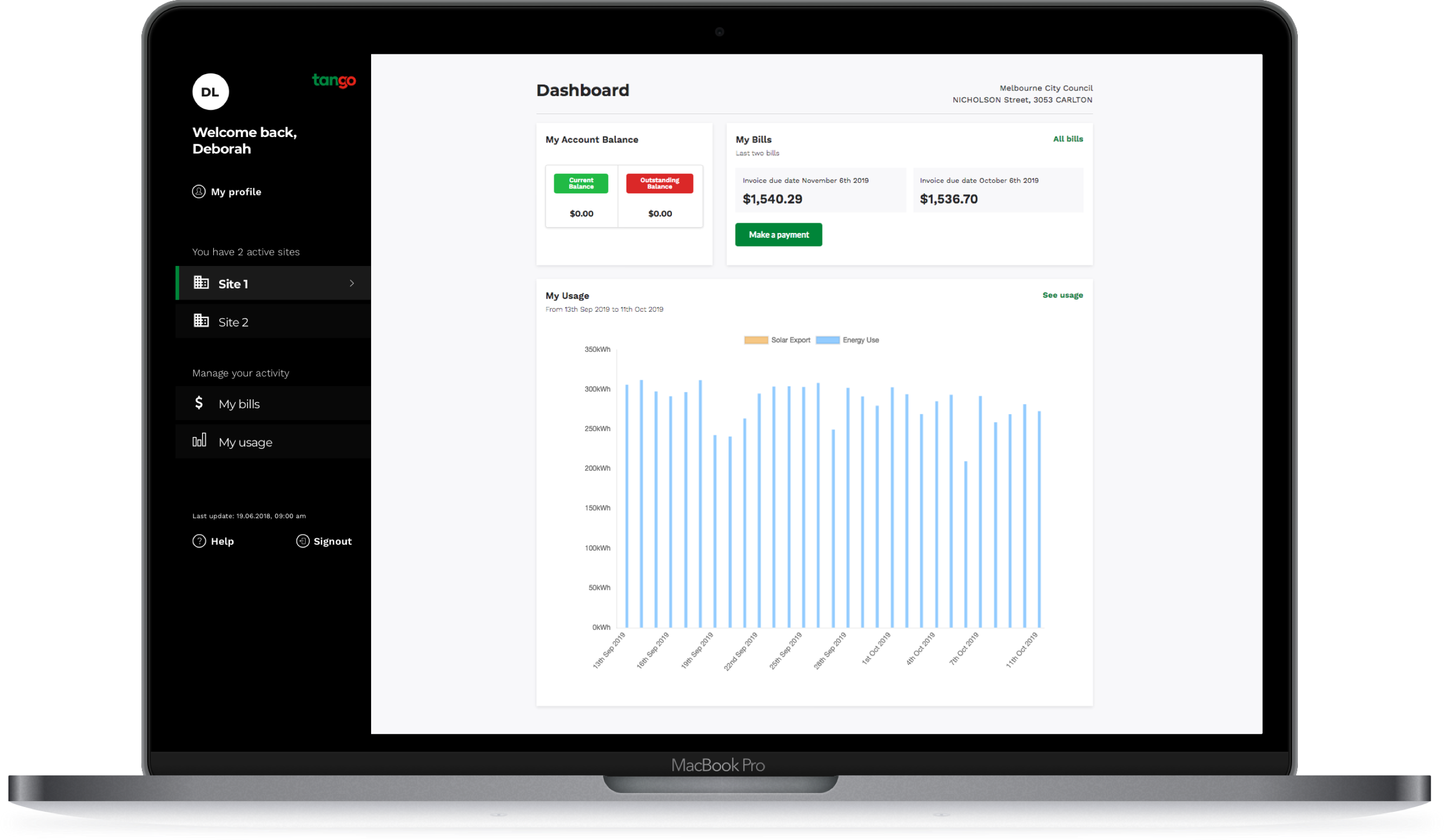 Decoupled: debt-free, flexible design
With Vue.js powering the front end and Laravel acting as middleware between it and Tango's API, Doghouse's decoupled solution resulted in an app-like experience with fast retrieval, display, and storage of customers' electricity usage, account, and other data.
Abstracted from other layers of technology, decoupling ensures no ongoing technology debt and provides the flexibility for websites to make use of:
Data replication
DMZ-hosted databases
JSON-embedded APIs.
True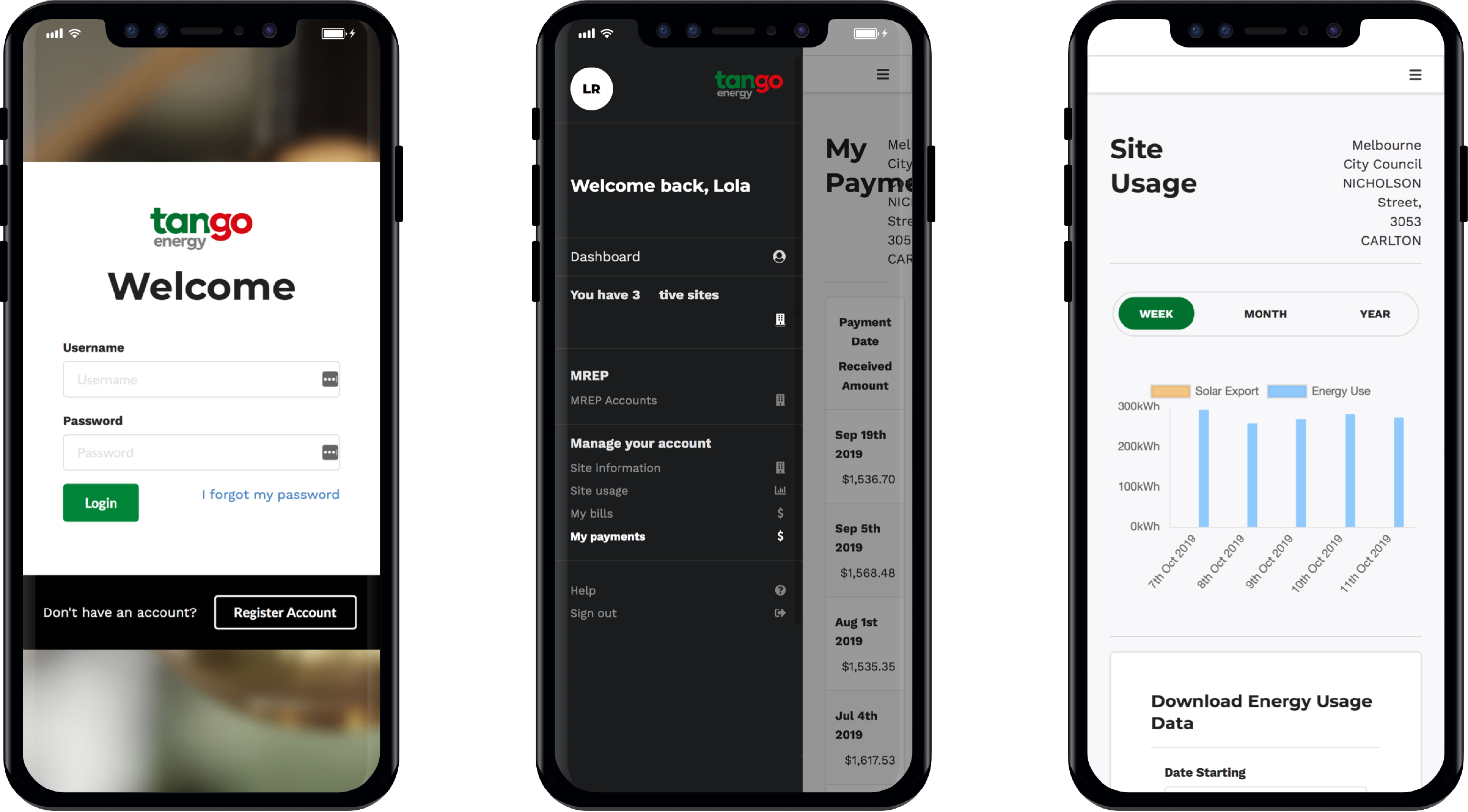 Choosing the right product
Tango Energy offers a number of products to different customer segments. Their dynamic, responsive portal helps residential, small business, and commercial/industrial customers select the standing offer or tailor their product by preferred payment and bill types.
Meter and account data available and secure
Existing customers can view their energy usage and account data and pay bills effortlessly.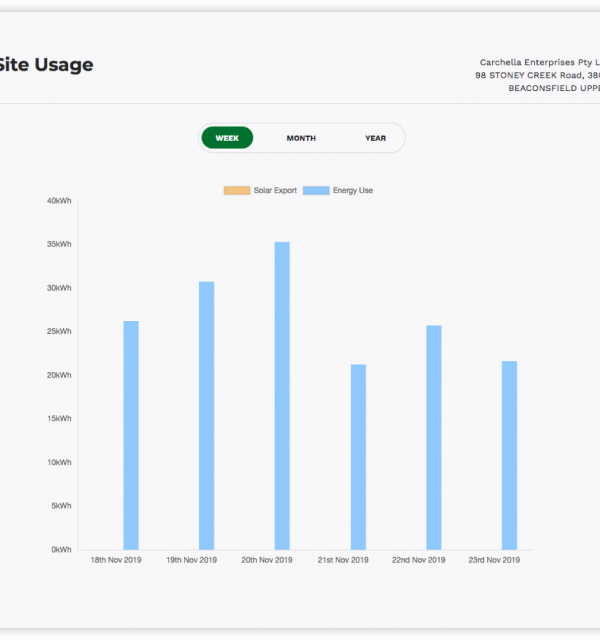 Fast return on investment
The new multi-page sign-up function increased customer sales by 10%-15% in the first week of launch, resulting in a substantial reduction to Tango Energy in its cost of acquiring new customers.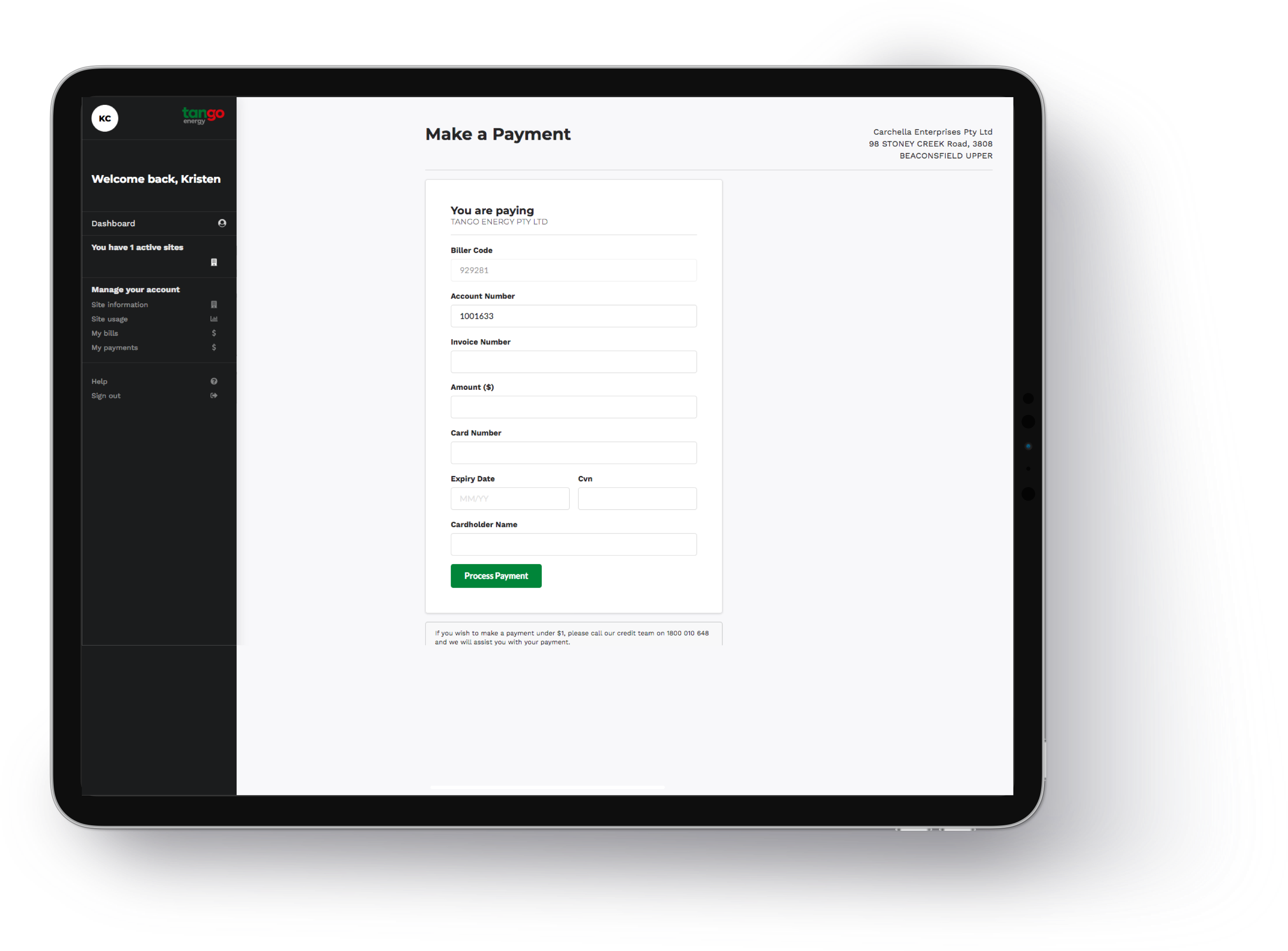 Meaningful change through customer focus
The Tango Energy portal shows that digital transformation is no cliché. By collaborating with Tango Energy, we got to know both their technical staff and their end-users. The result is a powerful web tool with bottom-line results.
Conclusion
By decoupling the front end from Tango Energy's API and making better use of their existing data, Doghouse enhanced users' experience with simpler process, more dynamic response, faster speed, and better performance.
We provided Tango Energy with the launch pad for growth they needed by reducing their effort and expenditure on recruiting new customers. We also improved their sales conversation rate, all without any advertising.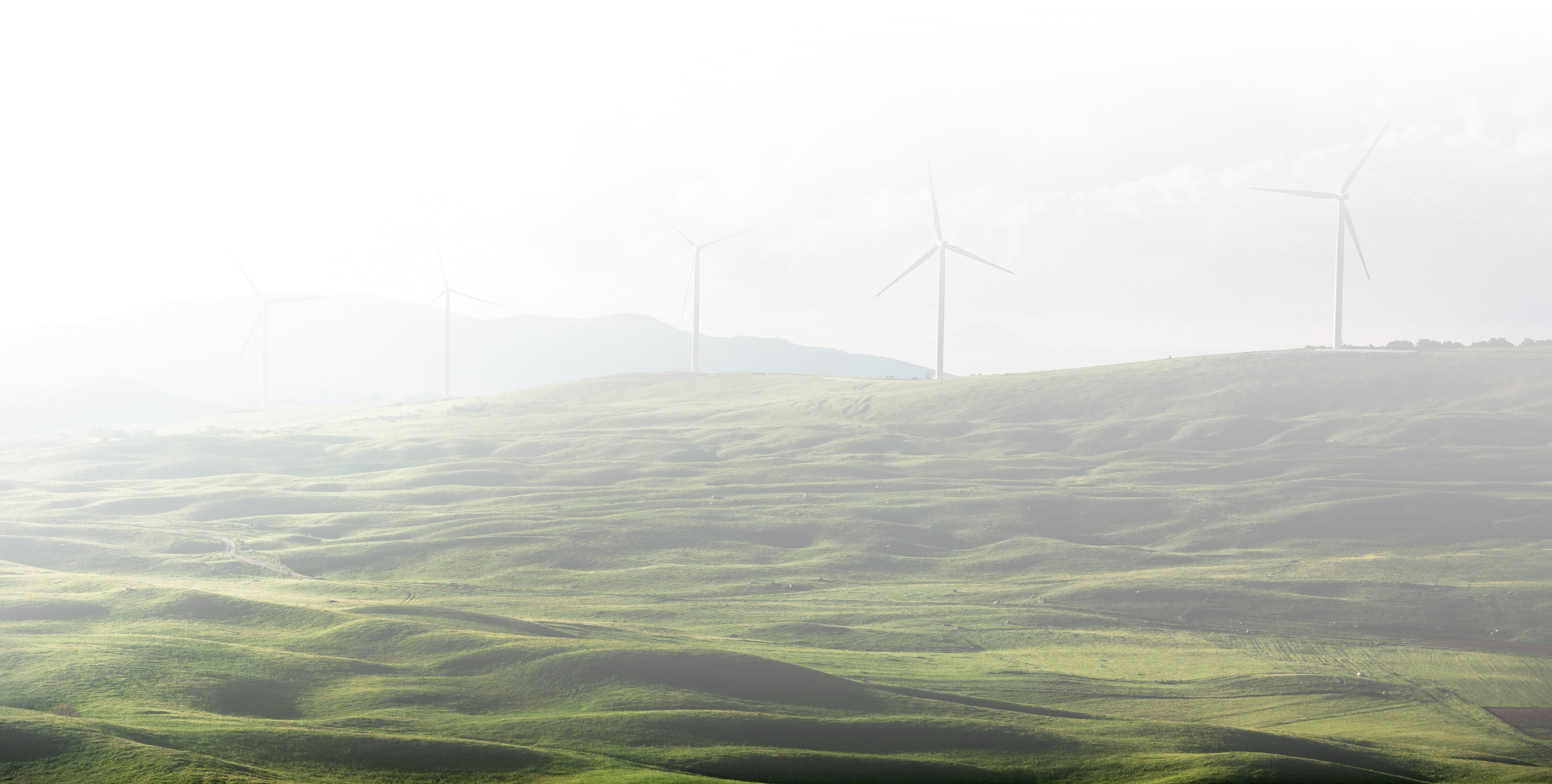 Revise Online

Our solution transformed the revision process for teachers and for students. We made it easy, cost effective and beneficial for students to revise online.

PFD Food Services

Decoupled B2B and B2C ecommerce to support over 2B+ online sales