It's all about understanding
Taking a human centred approach to design and development, we lifted the report into the 21st century, making its insights into Australia's environment open and accessible to everyone.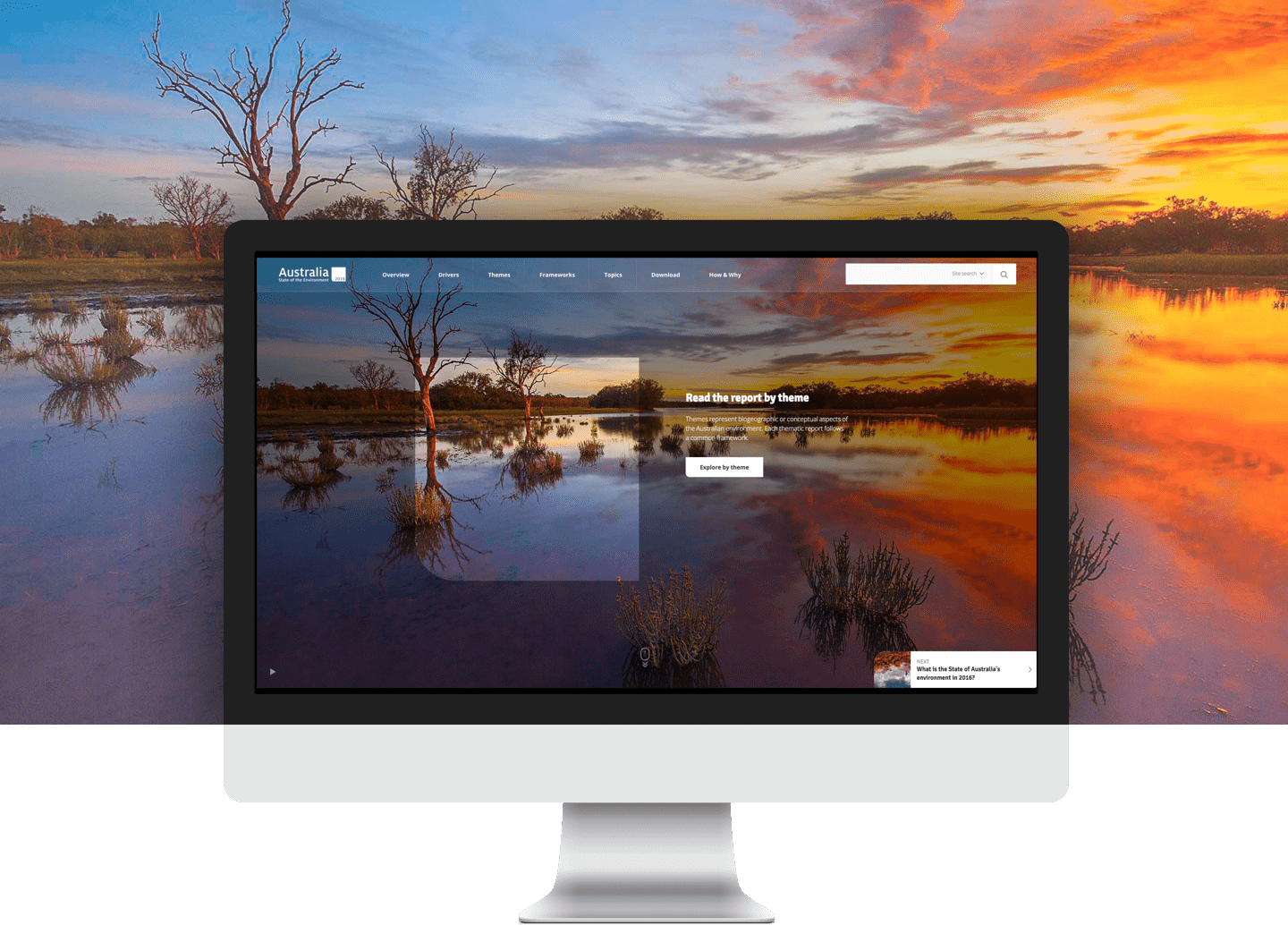 Global recognition
Winner of the 2017 Acquia Engage awards in Boston and finalist in the AIIA and IPAA Innovation Awards, the State of the Environment Report from the Department of the Environment and Energy is internationally hailed as a revolutionary digital transformation built upon the govCMS platform.

Breaking it down
The online report reduced real-world paper waste and made critical information and data visualisations universally accessible to researchers.
No more 1000+ Page Report
Advanced SOLR search index
Data.gov.au Integrations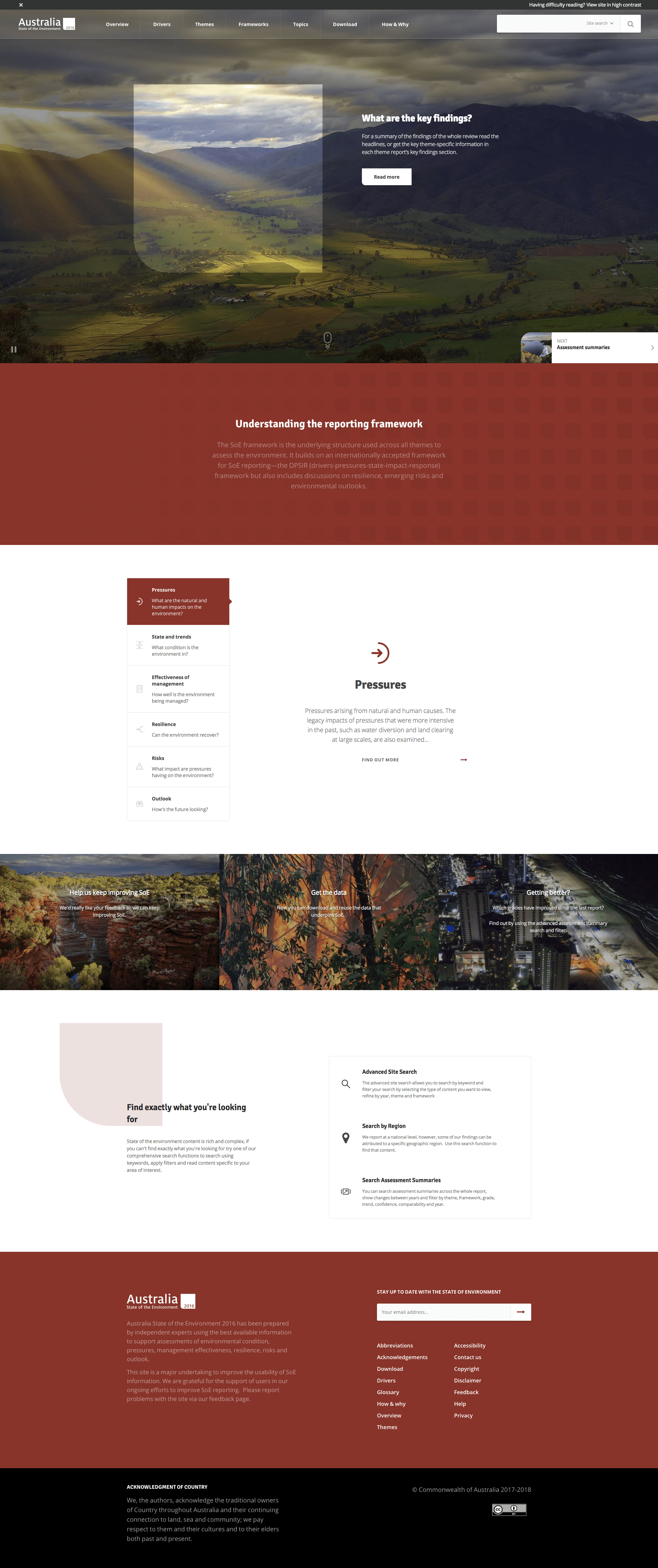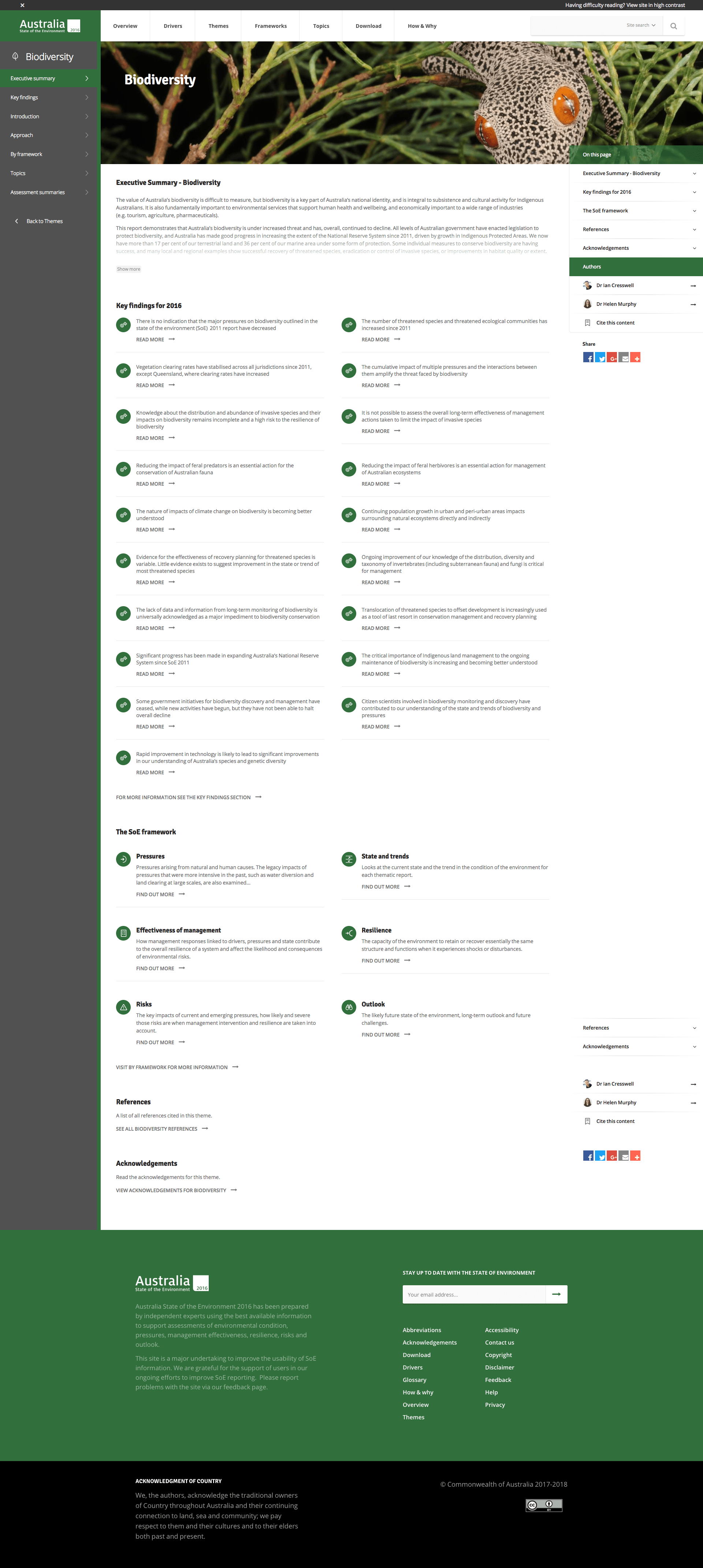 See the bigger picture
With so much data it's easy to get lost in the details. We worked closely with the Department to ensure all data was accessible, visual and easily interpreted.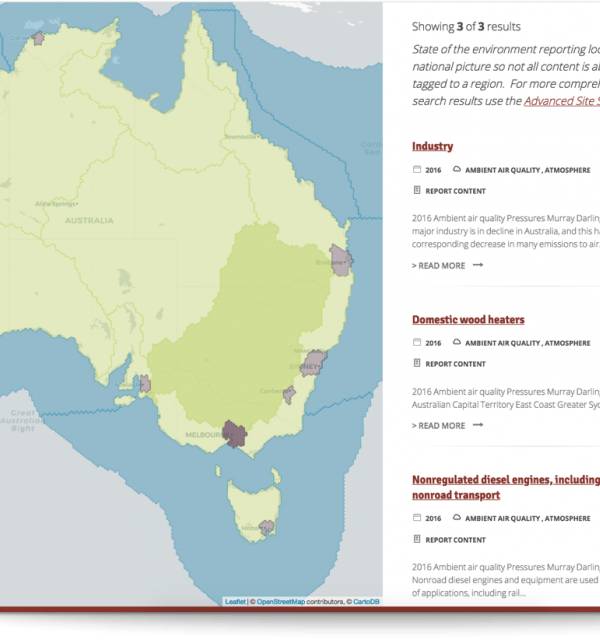 Giving it back
The powerful "govCMS CKAN" visualisation framework developed for the Report was released to the Drupal community for use in all Drupal and govCMS websites. Data can be viewed in numerous formats including graphs, charts and tables, all of which are fully accessible and linked in with data.gov.au.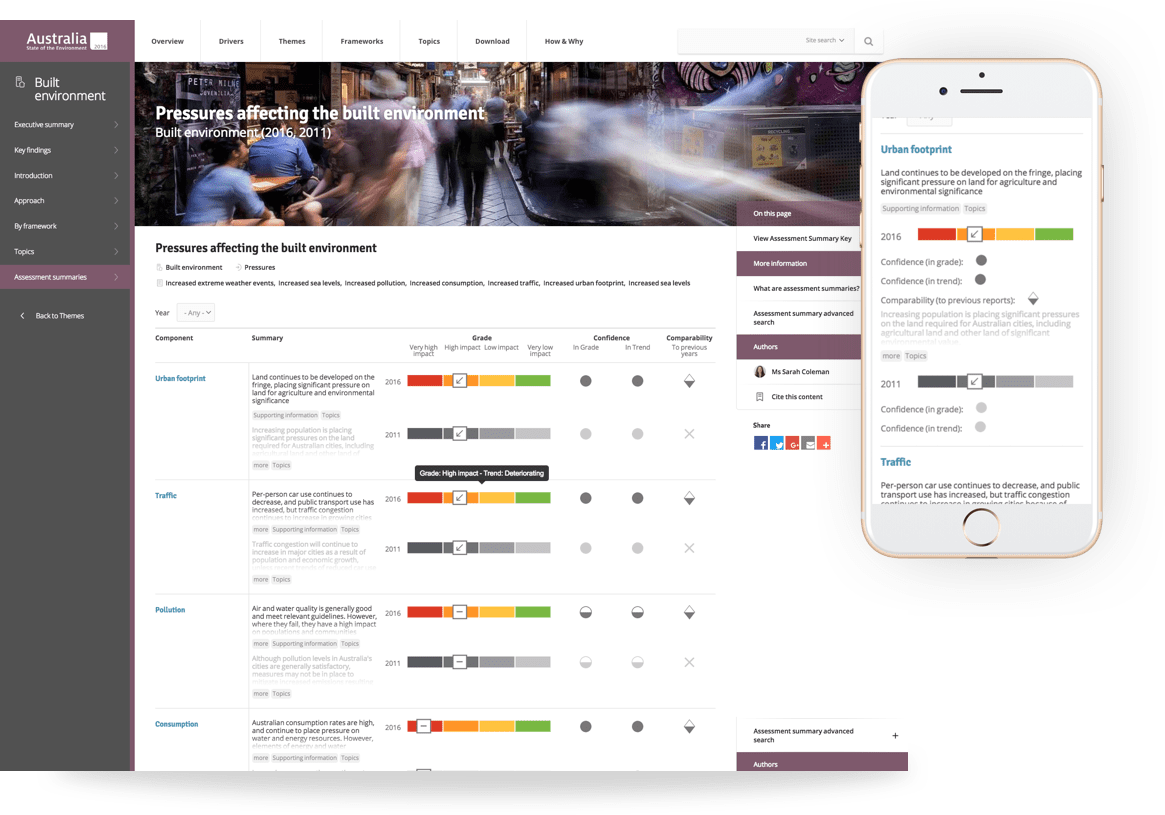 50+ Stakeholders
Large scale, 18 month project
Agile Scrum project methodology
Getting it done
The agile-driven UX and development process coordinated the input of dozens of key stakeholders across multiple working groups. Constant communication and structured planning in Scrum sprints was key to distilling the complex requirements into a clear path to success.
WA.gov.au

Making it easy for people to connect with services in large complex organisational hierarchies

Maxxia

Bringing the power of open source to the Enterprise world, Maxxia leads the charge in the world of Digital Transformation