Advanced Interactivity
An interactive and multi-featured map to makes navigating the zoo simple and fun for visitors, providing real-time locational awareness and helping people find nearby events.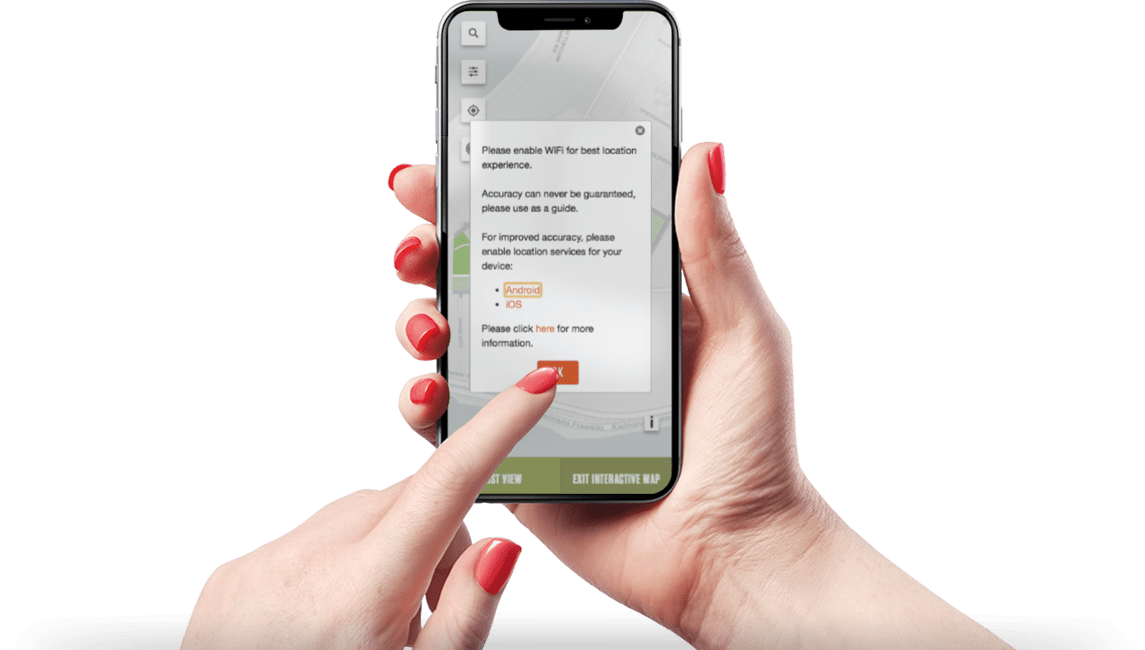 Seamless integrations
Improved user experience design of booking elements simplified the booking process for both users and zoo administrators. Our team of integration experts worked with the backend service provider to provide an automated, cost effective and seamless solution.
Powering Zoo Friends memberships
Facilitating online booking for all users
Supporting donations for conservation activities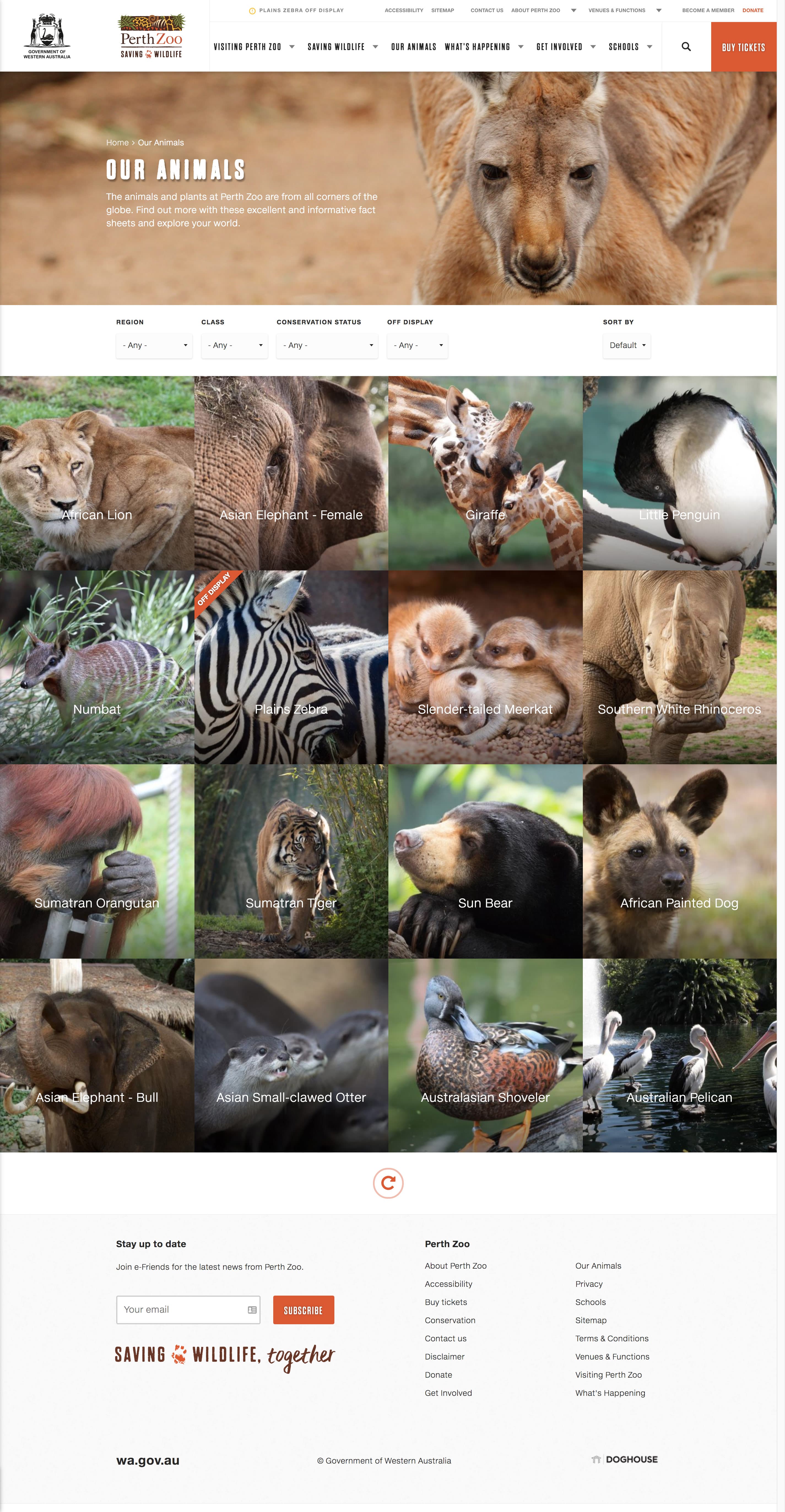 Putting people first
Throughout the design, our user-centred design philosophy identified the audience and delivered a solution that met the needs of site visitors across range of backgrounds and needs.

Zoo Event Information
We made it easy for visitors to find out what is going on and when. The Perth Zoo offers guided walk-and-talks, close encounters with the animals and various other events tailored for children and corporate groups.

Real-time location map
We created an interactive map to help zoo visitors navigate the grounds. The map uses geolocation to provide tailored information to each user based on where they are at any given time.
Advanced map filtering
We included multiple information layers within the map to allow zoo visitors control over what information is displayed at any given time. The layers allow users to be guided towards facilities, zoo walking tours, and accessible locations based on their present location.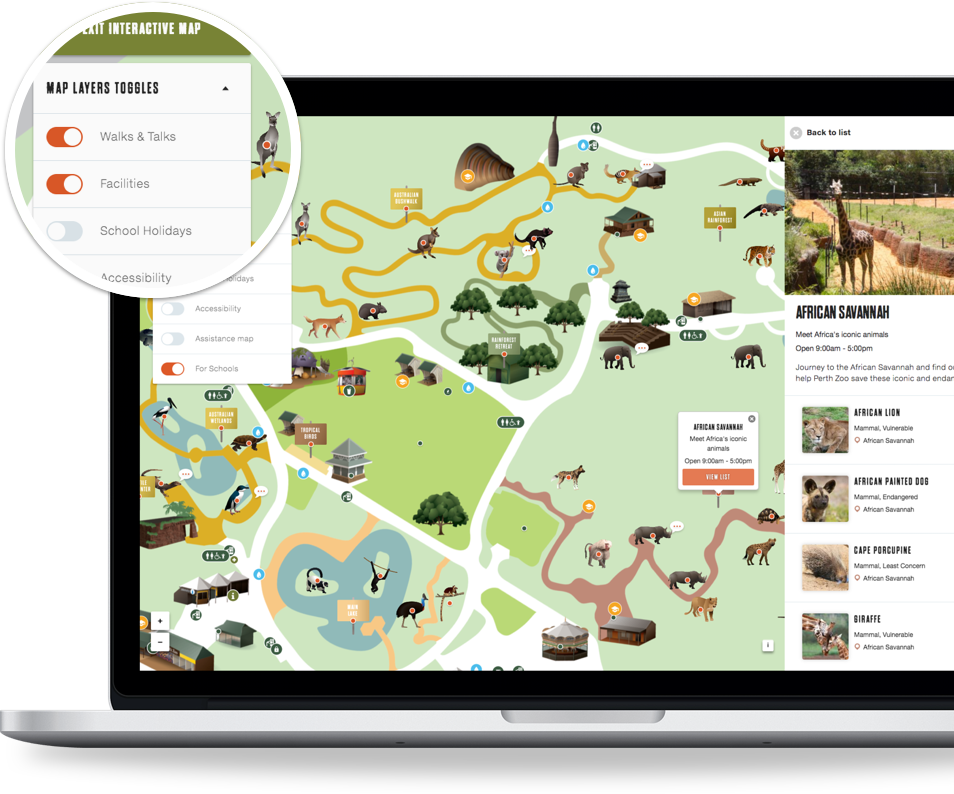 A mobile information kiosk
Our map solution provides interactive information features to enable zoo visitors to access fun facts about the animals and facilities at the zoo.

Promoting wildlife conservation
As a Perth Zoo sponsor, Doghouse is proud to have contributed to the ongoing efforts to promote wildlife conservation efforts, building a platform to facilitate awareness and engagement with researchers, zoo visitors and the general public.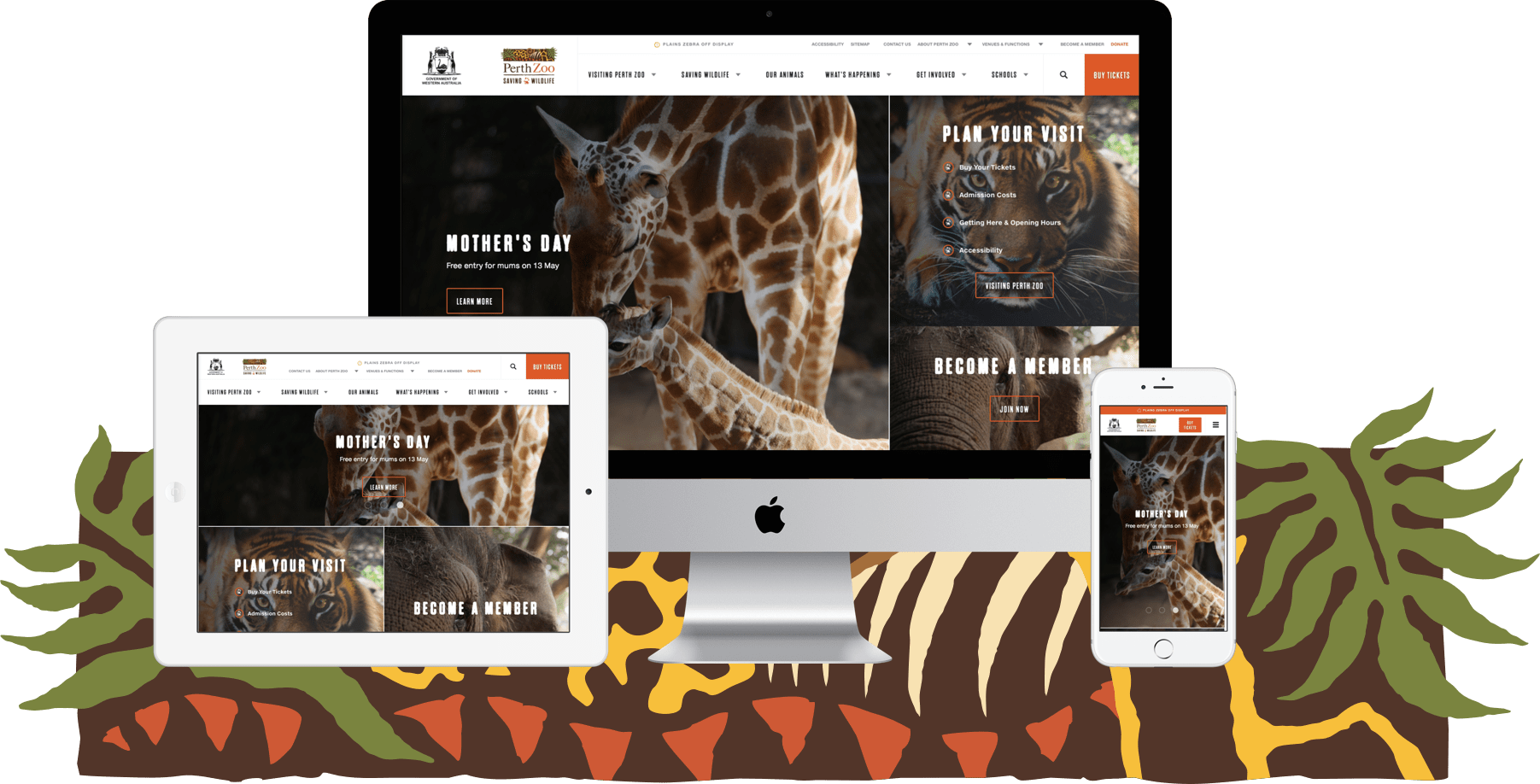 Colliers

Creating a modern platform to take sales enquiries for individual properties online

Maxxia

Bringing the power of open source to the Enterprise world, Maxxia leads the charge in the world of Digital Transformation