Personalised shopping experience
A tailored ecommerce solution for KeepCup's global B2C and B2B customers. 
Founded in Melbourne in 2007, KeepCup is an international retailer of reusable coffee cups that has sold over 8 million cups in 65 countries.  
Our challenge was to deliver a highly customised B2C and B2B purchase flow to a diverse number of customer types, regardless of geolocation or order size.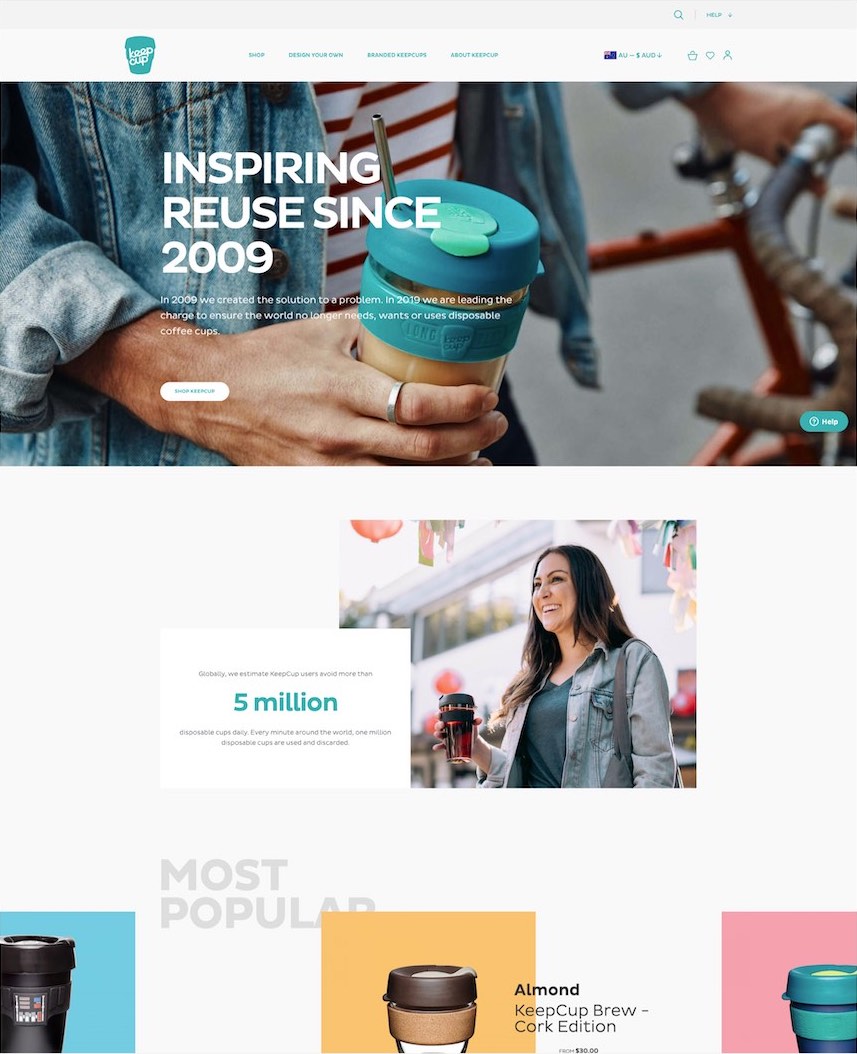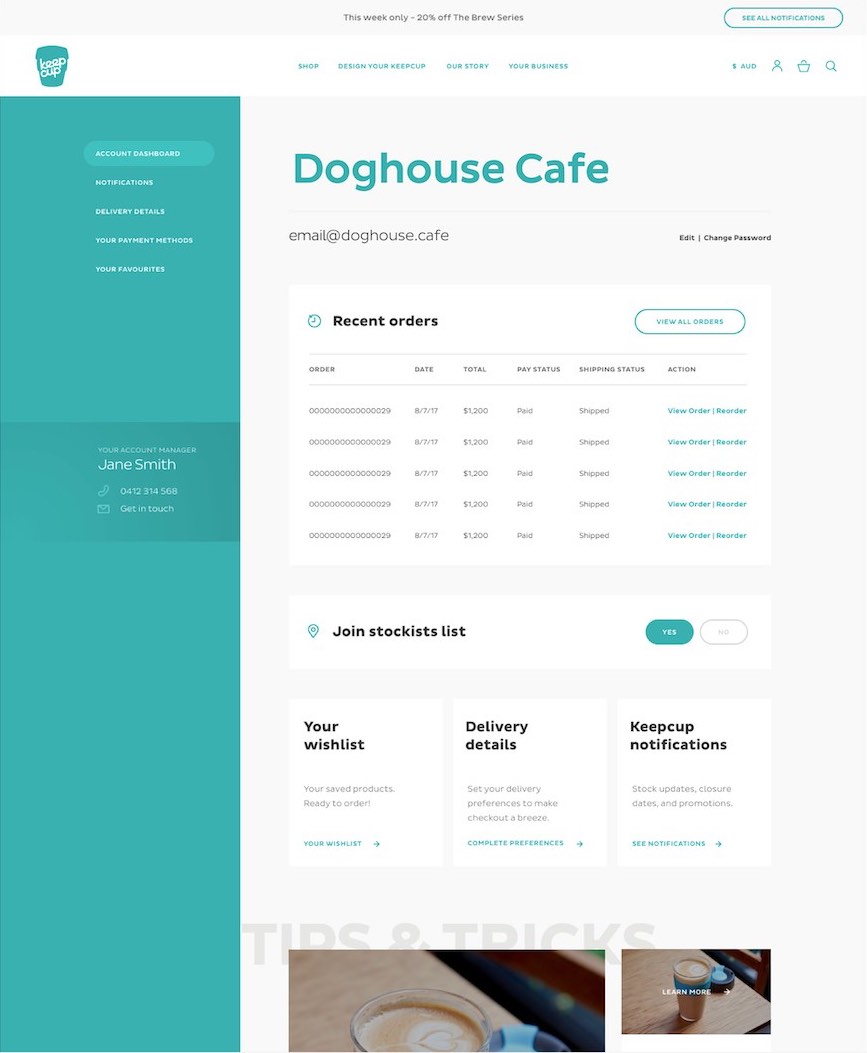 Flexible online shopping
We created a flexible, centralised shopping platform that turned user diversity from a problem into an opportunity.
The site's business logic enables multi-store purchases in seven countries from both B2B and B2C customers.  KeepCup can use its business logic to restrict and target content and products to certain customer groups.  Site admins use the intuitive CMS and custom page types to create new pages and campaigns.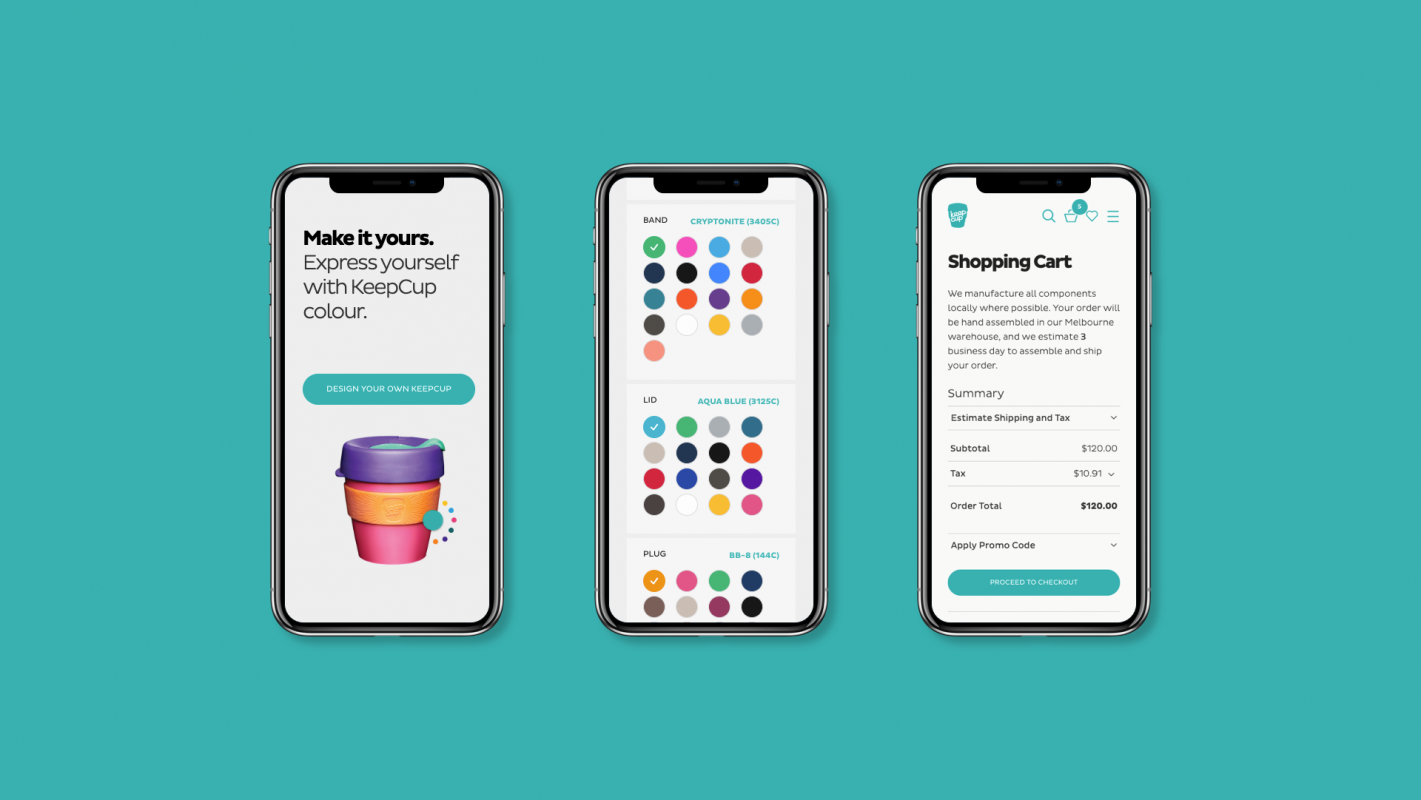 Easy switch website
Through country store selection and user log-in, we created a set of custom features that personalise content to each KeepCup user. Easy access to an intuitive multi-store allows KeepCup to efficiently funnel customers into a highly optimised purchasing flow that results in sale volumes.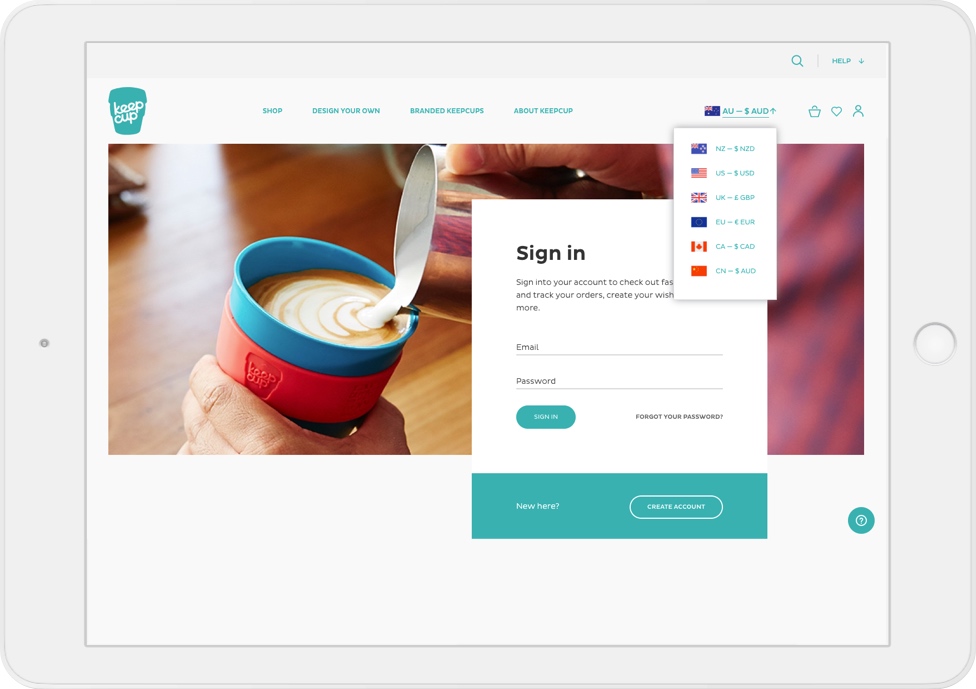 More than a B2B portal
Once logged in, a business is offered not only a useful summary of its sales performance but also personalised training guides, downloadable marketing materials, and time-saving shortcuts for repeat orders. B2B customers have access to custom pricing and private categories with an exclusive product listing.
Customisable tiered pricing
Minimum order quantity
Personalised business discounts
Restrictable corporate products
B2B grouped purchasing
Branded B2B portals
False
Alternative interface for efficiency
We understand businesses measure their purchase performance with KPIs for both customers and end-users. Following in-depth analysis of user experience, we delivered a B2B-specific UI design that enables KeepCup business customers to place orders in a timely fashion while navigating complex restrictions, such as minimum order quantities and freight capacity.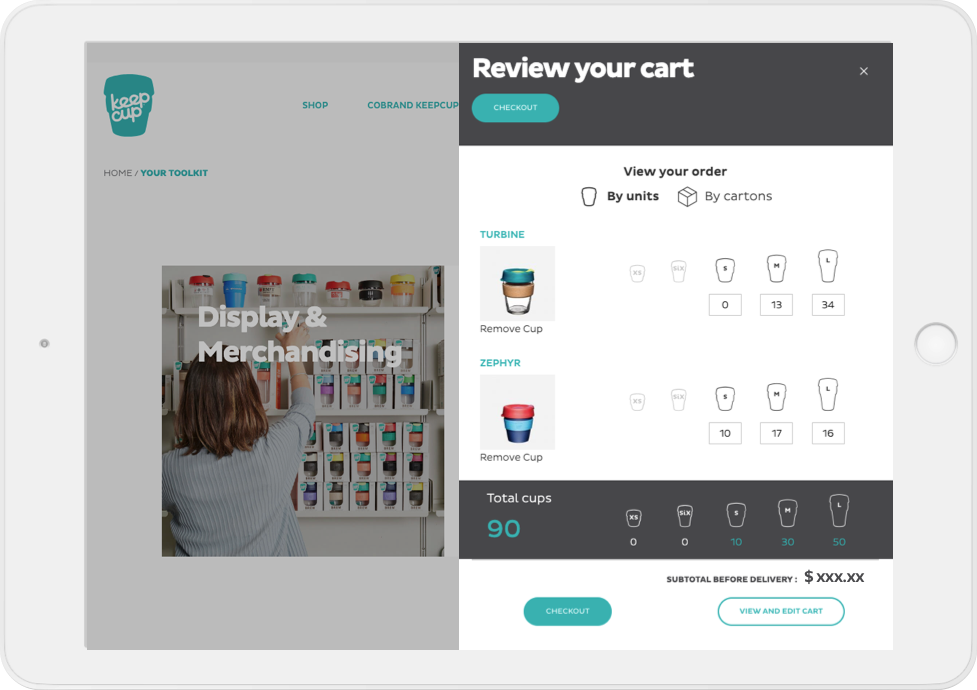 Supporting our client's innovations
"Design your own product" is one of Keepcup's innovative online shopping features. Through a customised product page interface, shoppers select colours and components as they build their ideal cup, seeing their design emerge in a live preview. Our design also keeps the website administrator in mind, making it easy to manage product options in the back end.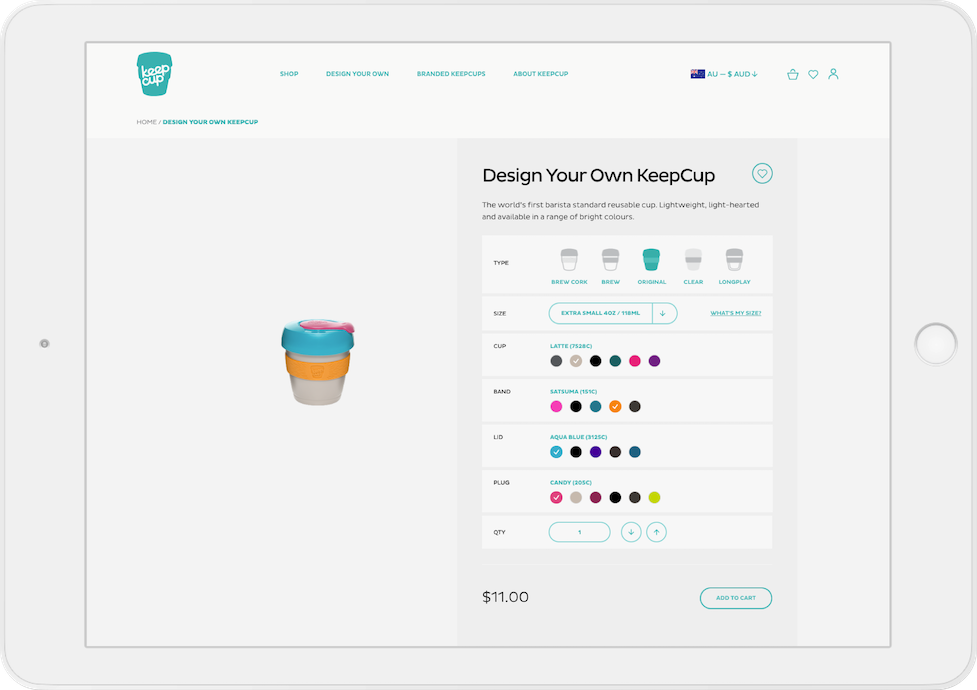 Time-saving page builder
Doghouse has also pushed the boundaries of Magento's built-in page editing system. We extended the back-end panel with simple tools that any administrator can use to instantly produce content-rich landing pages that adhere to KeepCup's design guidelines.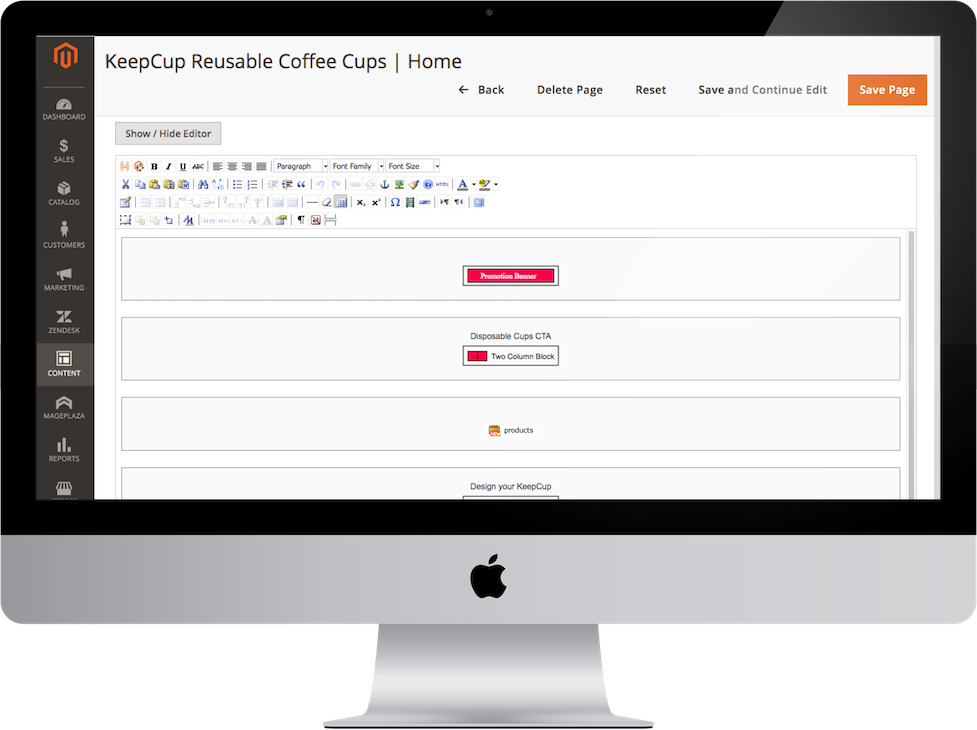 Microsoft Dynamics Integration
Business logic tends to sit in a company's ERP software, where it may have been heavily customised. The solution Doghouse built for KeepCup ensures full compatibility with Microsoft Dynamics NAV integration for Magento. It also features customisations that enable rapid syncing of orders, products and customer data:
Integration with custom Magento modules
Administering of product attributes and options
Transfer of B2B customer sign-up requests.
False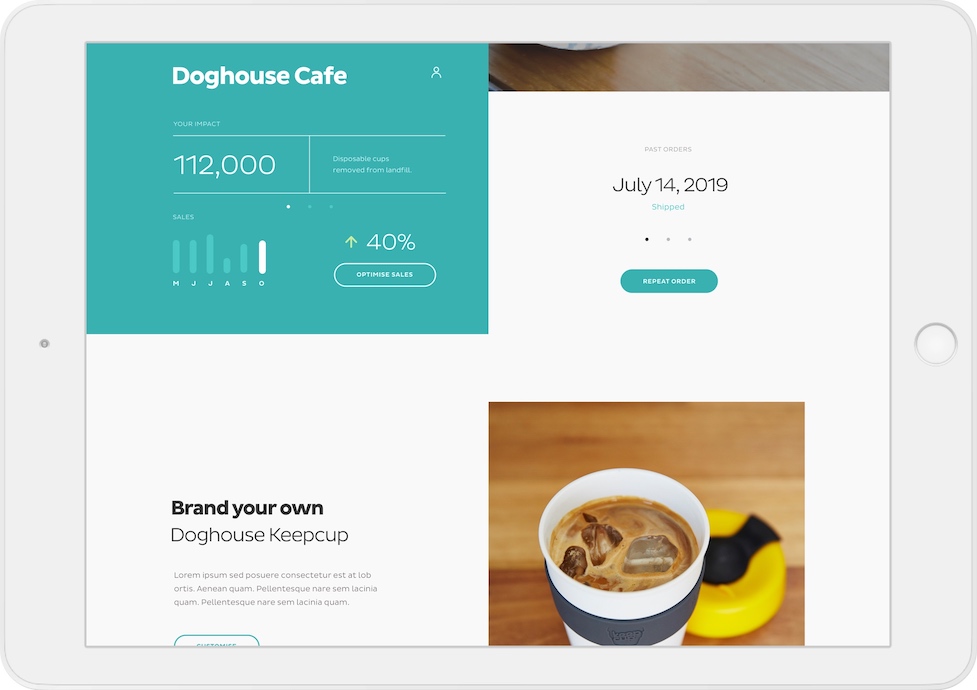 Adaptability to special requirements
Just like an offline business, a company that succeeds online must find a point of difference from its competitors.  Exploiting KeepCup's competitive advantage is what Doghouse has demonstrated through a digital solution full of unique custom features.
In summary
We digitally transformed an Australian success story, providing it a launch pad to continue its global expansion. Talk to us about creating an ecommerce solution that will improve user experience and increase conversions.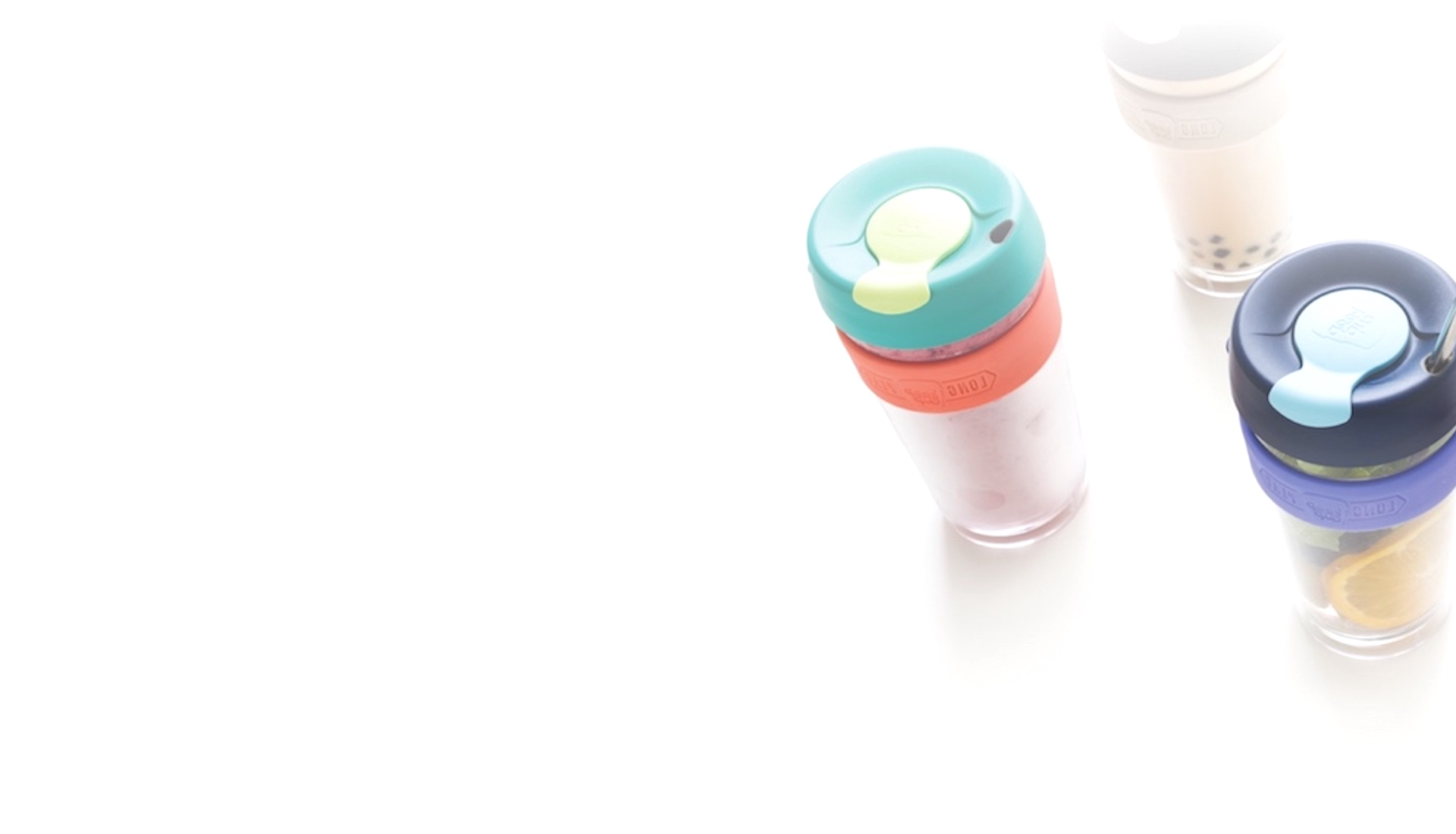 PFD Food Services

Decoupled B2B and B2C ecommerce to support over 2B+ online sales

Boral

We delivered multiple technologies to improve real-time logistics and product locating. We removed the administrative burdens and enhanced user experiences