Provide a long-term vision for nature in Australia
The Department of the Environment and Energy wanted a highly interactive, visually engaging desktop and mobile experience that communicated Australia's biodiversity strategy and initiative.
Connect people with nature
Enable building and sharing of knowledge
Showcase actions for nature
Built in govCMS 8
JSON Map API
Cross-department user centered discovery
False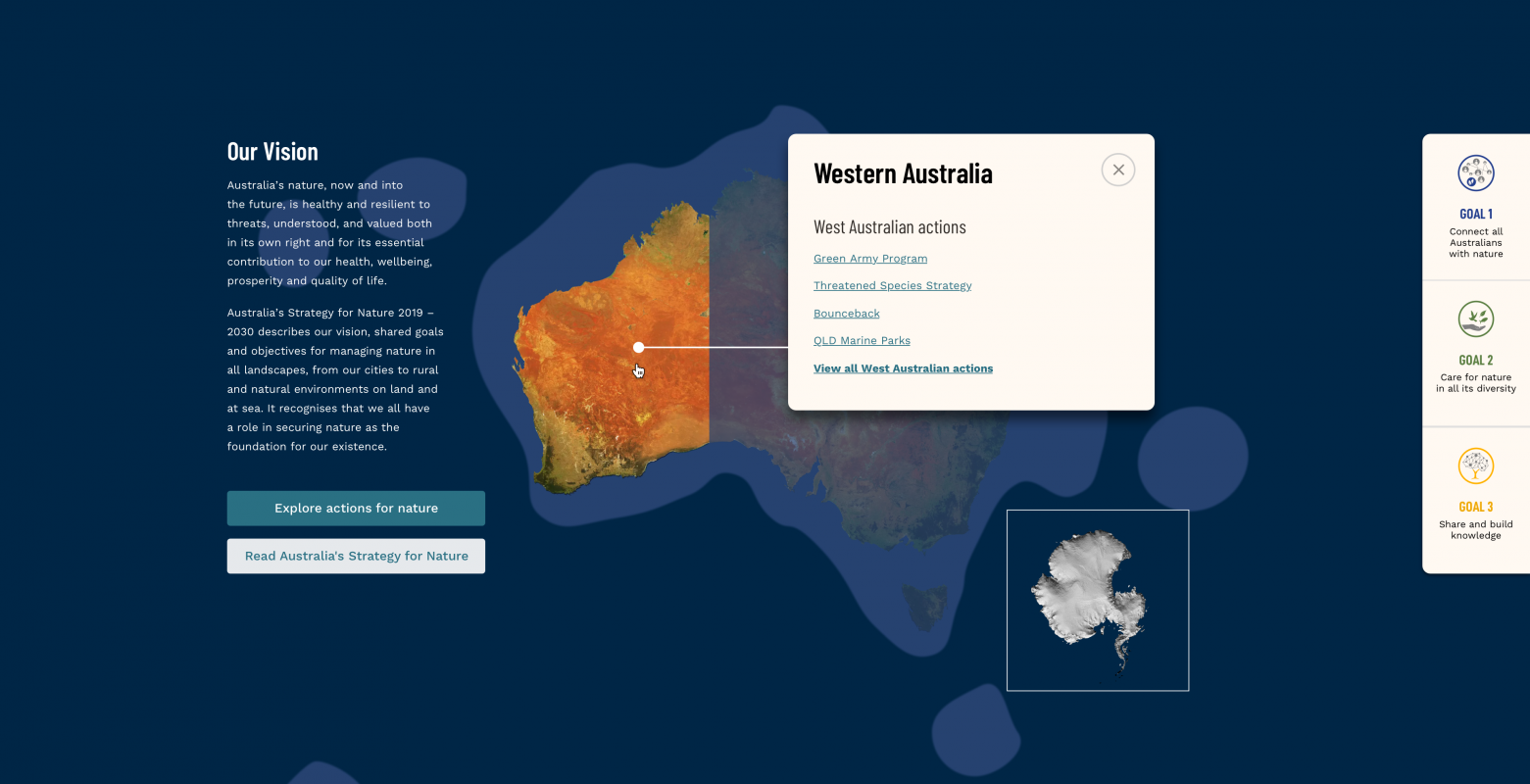 Conveying the complex relationships between national and international initiatives
Doghouse built a visually clean and contemporary site that clearly demonstrates the complex relationships between Australia's goal for biodiversity, internationally agreed Aichi targets, and UN Sustainable Development Goals.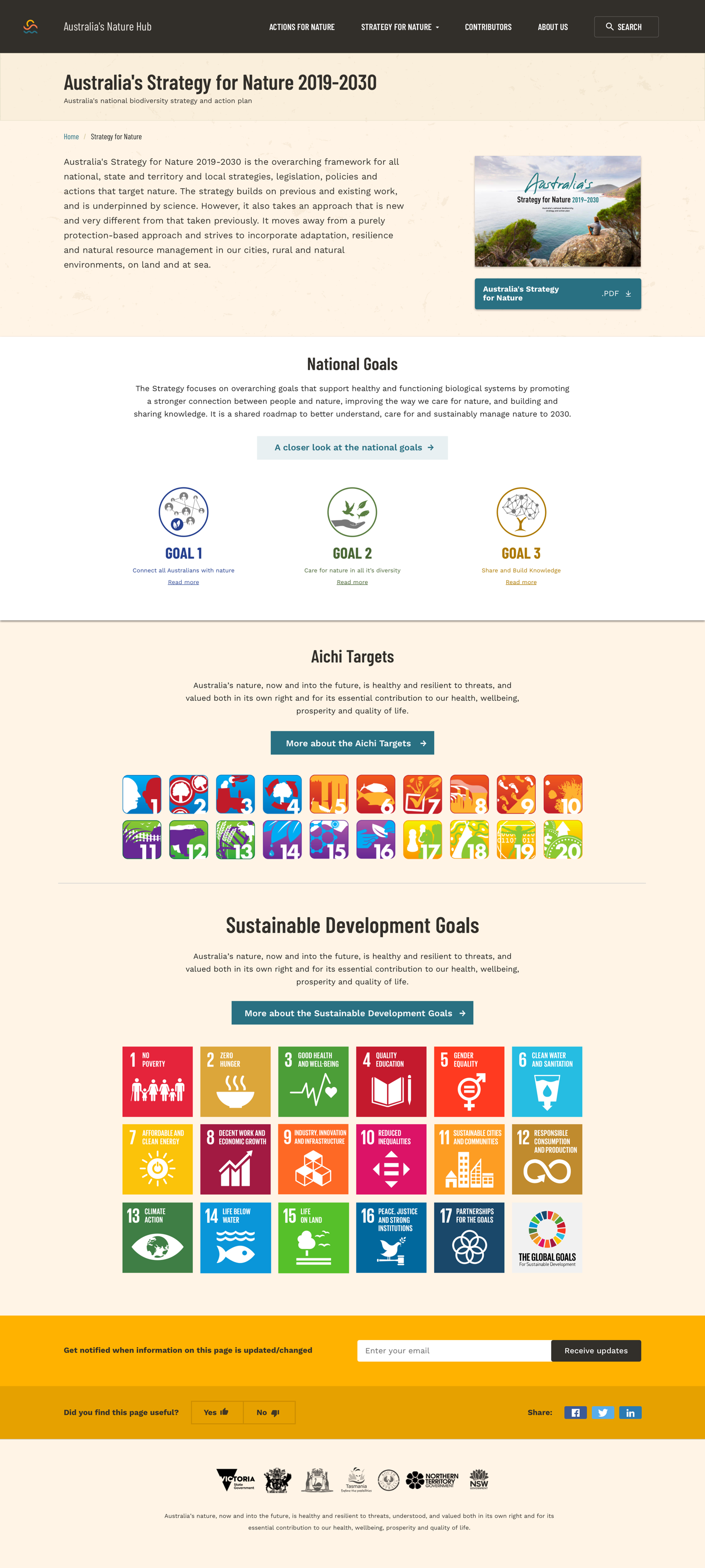 Build on design and discovery lessons
Following a series of highly successful UX design and discovery workshop, Doghouse was well placed to inform the visual design, branding, and development measures of success for the build.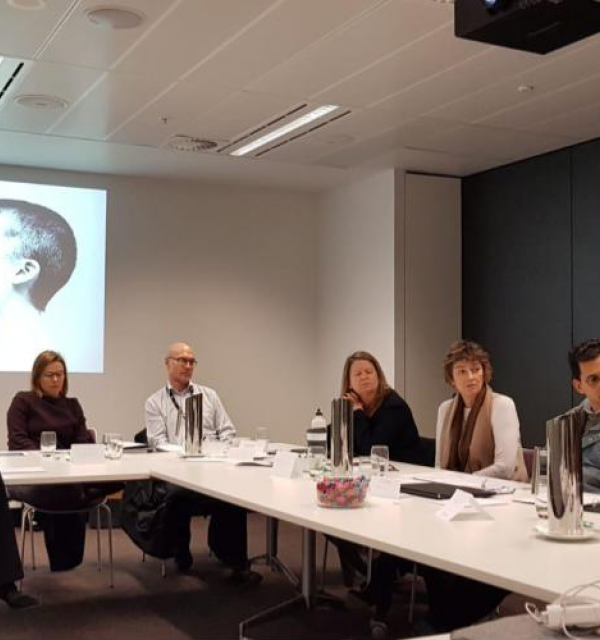 Privacy first
Australian users can submit their own actions demonstrating their homegrown vision for biodiversity projects at the state level. We created a secure work flow for them to upload sensitive information for review before publication.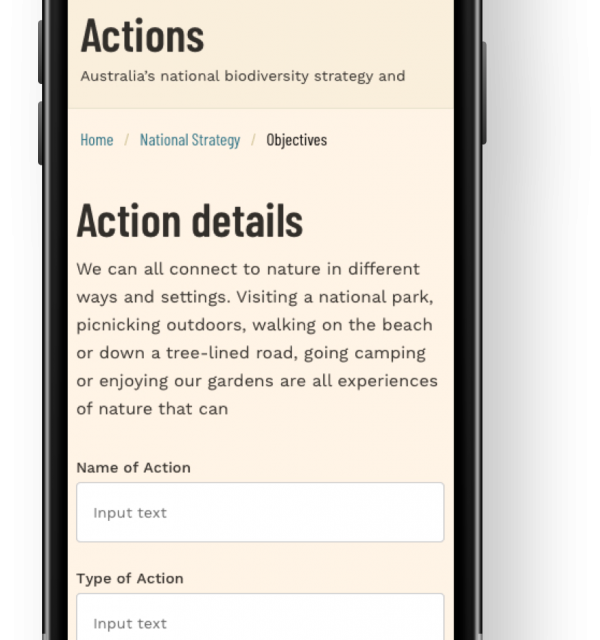 Finding information from an ever growing dataset
Intelligently tuned search yields relevant and filterable results from constantly evolving, complex, and cross-referenced datasets.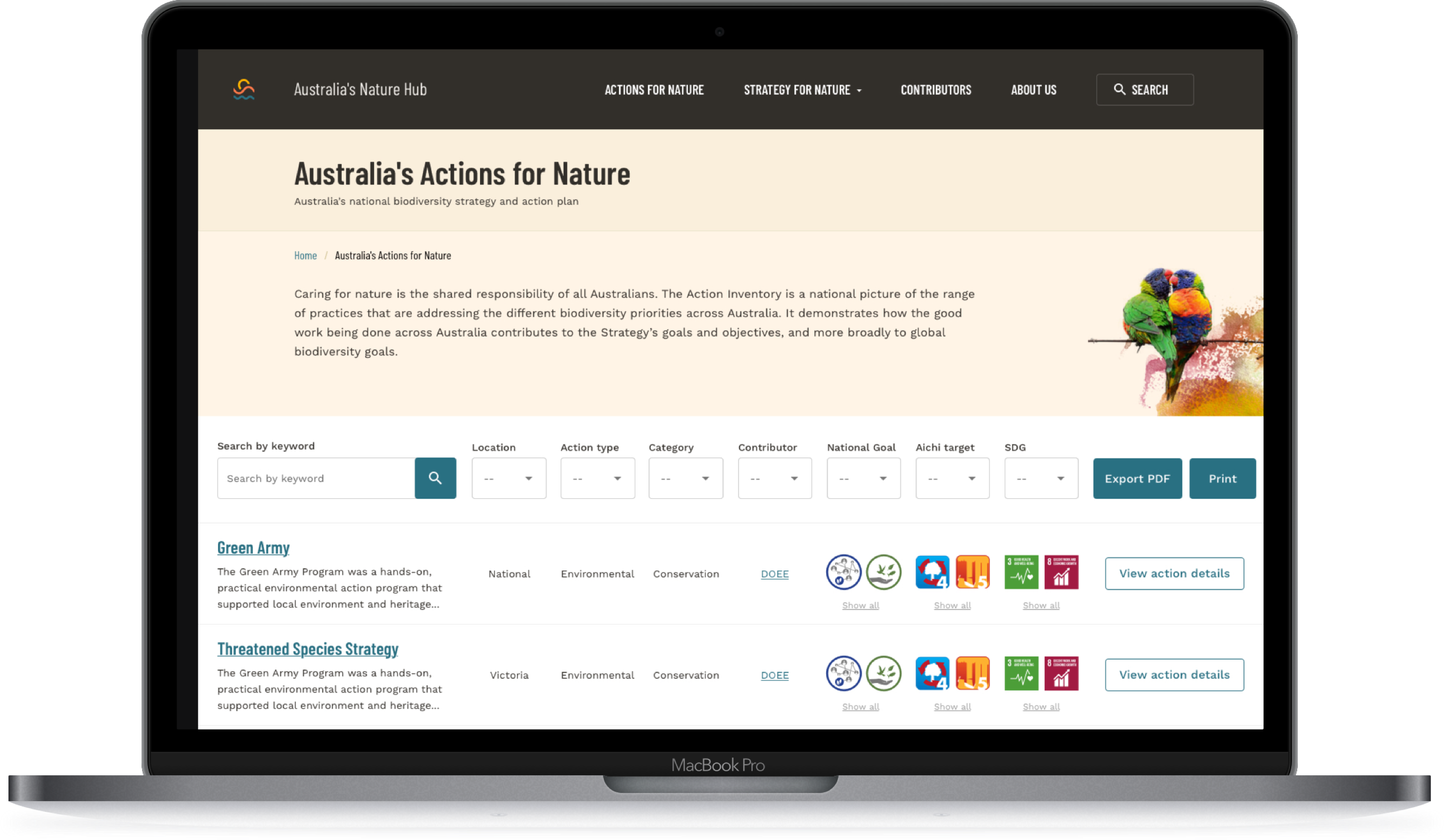 Managing a highly disparate working group
Working with ten departments across an internationally, distributed working group put this project to the test. Targeted engagement and robust project management helped generate and focus ideas.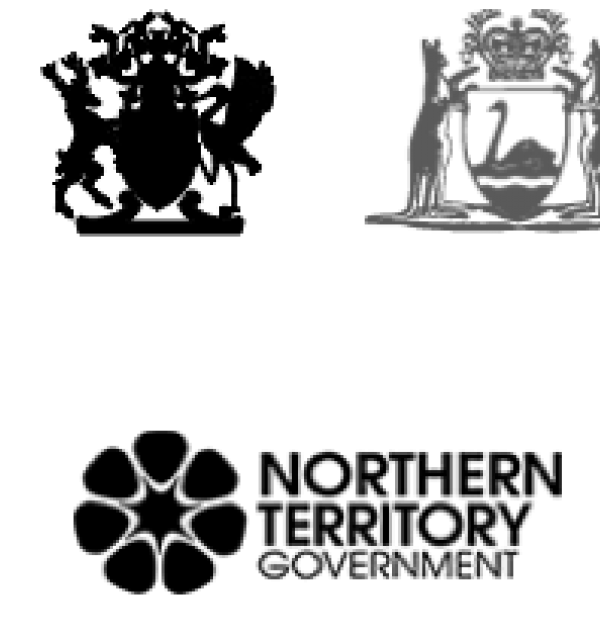 The Results
The project successfully engaged a dozen state and federal agencies in collaboration on designing an effective online biodiversity experience for internal and external user groups.
It validated the agency working group as the right basis for assessing biodiversity data and information accuracy.
The output was a design blueprint comprising an online identity, the process for gathering and updating biodiversity data, and engaging and interactive user experience both online and offline, and a clear and simple presentation that helps users learn and participate.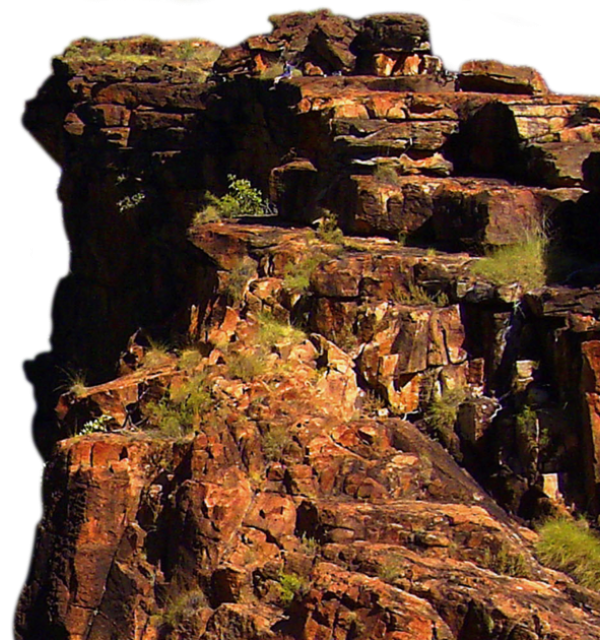 Tango Energy customer portal

PFD Food Services

Decoupled B2B and B2C ecommerce to support over 2B+ online sales